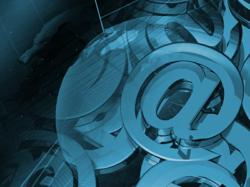 there are many things we do which help clients get the most out of email evidence..
New York, NY (PRWEB) October 10, 2012
Getting to the truth with the help of email evidence is a lot more complicated than it may sound. It's not just a matter of perusing through old and sent mail folders from a single mail client; otherwise, anyone could do it effectively. To really squeeze the most out of email evidence, it takes a professional touch. What if the email that's the lynchpin for a case was deleted? What if it was sent and/or received using Webmail and maybe even deleted from the server? What if a string of correspondence was carried out on mobile devices? What if a system was upgraded? To anyone not in the email forensics business, any of these challenges would probably prove insurmountable, but to a Global Digital Forensics email forensics specialists, it's just par for the course on almost any given day.
Forensically identifying, acquiring, analyzing, correlating and producing email evidence in a sound and defensible manner to be used in court is something Joe Caruso, founder and CEO/CTO of Global Digital Forensics, and his veteran group of email forensics specialists have successfully done for countless clients over the years. And it is exactly this diverse and plentiful real-world experience that ensures no stone will go unturned.
Caruso explains it like this, "When it comes to digital evidence, email is still king of the hill. While texting, tweeting and social networking are certainly making a dent these days, none of these mediums compare to the convenience and ease of emailing. There are no crazy character limitations, so you can actually compose a complete thought, they can be sent to and received by anyone with an email address, even if they are not "friends" on your network, attachments can be added, regardless of what type of files they are, and with smart phones, tablets and other mobile devices, you can get them or send them from virtually anywhere. The mobile trend is really exploding right now, with email opens on mobile devices in the first half of this year up to 36%, up from 27% for the last half of last year, according to a periodic report put out by an email marketing company called Knotice. And I expect that number will trend up more when the results for the end of this year are tallied. It just confirms what we're seeing, and it brings a whole new dimension into the world of email forensics that has to be considered."
How do Email Forensics Experts Make a Difference?
"Well, there are many things we do which help clients get the most out of email evidence. First, we identify and investigate every possible email source, and you'd be stunned how often we uncover "secret" email accounts which were completely off the radar until we dragged them into the light. We are also experts at recovering deleted emails, which often proves to be where smoking guns are found. Then we forensically acquire them, be it off a laptop or PC, a server, or a mobile device, in a way that's accepted by the courts so that the evidence we uncover remains pristine and admissible. Next we analyze and correlate the data to create relevant player lists, timelines, or content sorted in any number of ways beneficial to the client. But probably most importantly, we have the experience to follow the digital trail wherever it may lead. So if the case ends up hinging on a mobile device, we have mobile device forensics specialists armed with the latest forensics software to see the job through, if it leads to a network or a mainframe, we can make the transition seamlessly and put the evidence right into the client's hands, and if the evidence sought is in the massive realm of social networking, we've got the forensic know how and tools to slay that beast too."
Once the heavy lifting of proper email forensics is complete, expert witness testimony may also needed. GDFs seasoned veterans have been through the fire countless times, and when it comes to explaining the process and results in a way the court, the opposition and the client all clearly understand, no one does it better, so the client never has to worry about defensibility when it comes to any questions on how the results were achieved.
Call Global Digital Forensics today at 1-800-868-8189 to take advantage of the free two hour consultation with an email forensics specialist we are currently offering new clients. Every client's situation and needs are unique, so let a GDF digital evidence expert meet and exceed expectations by tailoring a plan that will see any digital evidence needs met on time, and on budget. For more information, visit http://www.evestigate.com.