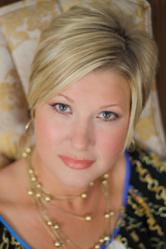 New York, NY (PRWEB) October 11, 2012
KSpin Designs, America's premier children's couture clothing company, will be exhibiting their distinctive line of garments, accessories and sun-safety products at Big City Moms Biggest Baby Shower on October 30th at the Met Pavilion in New York City.
Big City Moms is the latest in an impressive string of high profile events for KSpin, who just last month exhibited its wares at the Celebrity Lounge during Fashion Week at New York City's Empire Hotel.
KSpin Designs has also been featured at other high profile events such as Miss Black USA, Miss Plus Size America, the Teen Choice Awards, the Shoe Crew in Hollywood, the U.S. Olympic Water Polo Division, and Variety Magazine's Power of Youth.
From New York to Hollywood, KSpin Designs dresses children of prominent celebrities, parents and families. Their clothing line is now regularly featured at elite Red Carpet events from coast to coast.
KSpin Designs employs the country's top, expert seamstresses to create the most distinctive, sophisticated line of garments and accessories available today. Their clothes are elegantly constructed from only the finest fabrics available, and are versatile enough to go from the playground to the country club, and everywhere else in between.
KSpin prides itself on its dual focus of building the self-confidence of children by providing clothing of the highest quality and style, and teaching wellness through the practice of sun-safety. KSpin Founder and Melanoma survivor Kerry Lynn Spindler's philanthropically-minded company is completely devoted to helping instill sun safety habits in children as early as possible. Spindler understands that if kids learn these habits in their formative years, they will carry those habits into adulthood.