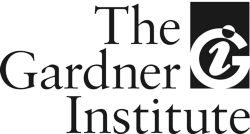 Southlake, TX (PRWEB) October 10, 2012
The launching of the new website, which offers quick and easy access to essential information on the training of becoming a life coach, has now been enhanced to emphasize on the importance of spiritual development and personal growth. Some of the new features include an events calendar, a direct connection to Facebook which will include pictures and all of The Gardner Institute's followers and a full description of Dr. Gardner's book that she will be coming out very soon. Coaches in training will be able to access homework and training material at the click of a button. The website boasts a modern, colorful design which gives The Gardner Institute a cleaner and more professional look. The website's user-friendly nature provides coaches and other users with more efficient access to the organization's resources.
The vision of The Gardner Institute is that everyone in the whole world have a life coach and have the results of a Mindset for Success…..Their mission is to make sure everyone is given the opportunity. The Gardner Institute plans to offer more services and products in 2013 in order to help individuals find the best process of self-discovery and happiness.
Mindset for Success is a proprietary coaching process created by the owner, Dr. Gardner. Dr. Gardner created this process to help people discovery their True Selves and live their happiest life possible. Through her coach training school and individual coaching, she is able to achieve that. The Gardner Institute wants the new website to truly reflect the importance of having a strong relationship with oneself and continual growing.
The Gardner Institute is based on 4 Spiritual Laws: "Everything Begins With You" is the first law. This means that one needs to be the change that they want to see in this world. Accept the responsibility of change and that what needs to change is oneself. The second step is "Buried Emotions Never Die". The tendency to ignore emotions is a remnant of an older society. Denial of feelings is the culprit in anger outbursts, lack of energy and many other health problems. This coaching process holds one's nose to the grindstone and helps one release many old grievances and heartaches that still cause problems today. It is essential to eliminate all emotional blocks in order to move forward in life. Spiritual Law #4 is "As Within, So Without". Ninety percent of thoughts are unconscious, and herein lays the difficulty in attempting to think positive. If one changes their thinking, they can change their life! Lastly, "We Are All One" is the fourth law. When one ventures beyond identity, they realize that what they are is awakened consciousness. No longer a separate piece of the puzzle of life, but interconnected existence itself. We are all connected to one another. It is part of the organization's ongoing efforts to inspire and guide the evolution of the human spirit worldwide.
These four Spiritual Truths have the power to transform our personal relationships. When mastered, they demonstrate spiritual maturity and growth of the human spirit. That is what the Gardner Institute believes in and wants to convey in their new website. http://www.gardnerinstitute.com