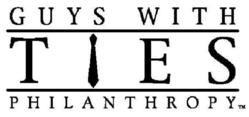 Orlando, FL (PRWEB) October 09, 2012
Guys With Ties of Orlando seventh annual "Costumes For a Cause" event kicks off Friday, October 26 at VAiN Nightclub in Downtown Orlando starting at 8:30pm. Tickets are $20 online or $30 at the door. This year's Costumes For a Cause proceeds support Dark Horse Benefits and Rescuing Animals in Need (R.A.I.N.).
"Costumes For a Cause is the largest Guys With Ties event of the year," says Board Member and Event Chair Steve Melco. "We are thrilled to partner with Dark Horse Benefits, R.A.I.N. and renowned DJ Magic Mike for this year's event, and we urge everyone to come out in their favorite Halloween costume and join Guys With Ties for a memorable evening as we continue to bring the fun back into fundraising."
Rescuing Animals In Need is a non-profit organization in Central Florida whose group of dedicated volunteers and foster parents work to save the lives of homeless and displaced cats and dogs. R.A.I.N. is dedicated to rescuing cats and dogs from local animal shelters, individuals who no longer want or cannot care for their pets and animals who live their lives as strays. Their mission is to help the animals that they can, knowing that every single one saved makes a difference.
Dark Horse Benefits provides education, additional training and empowerment to improve the overall lives of disabled veterans, veterans and families in our communities and beyond. Teamwork, leadership and adaptability are among the backbone of the ideals at Dark Horse. From Hurricane Katrina relief missions just hours after the storm to holiday events with the homeless in Central Florida to launching new veteran programs, both on and off the field, in and out of uniform, their goal is to improve the lives of all veterans throughout the nation.
Topping off the night's terror-iffic festivities, Costumes For a Cause welcomes 15-album veteran DJ Magic Mike spinning his chart-topping beats. The Orlando native has spun records to massive crowds and his credibility within the music industry has led to alliances with music notables including Sir Mix A Lot, Poison Clan, MC Shy D and 12 Gauge. DJ Magic Mike is also accredited as being the first bass music artist achieving gold and platinum status by the Recording Industry Association of America.
Costumes are a must. Get frighteningly festive and experience Costumes For a Cause October 26 at VAiN Nightclub located at 22 South Magnolia Avenue in Downtown Orlando. For more information and tickets, visit http://www.guyswithties.org/orlando.
About Guys With Ties
Guys With Ties of Orlando, a non-profit organization, was founded in Orlando in 2005 by eight young professional men committed to making a difference within the community. Now 13 board members strong, their mission is to partner and raise money with local charities that focus on special needs of the Central Florida community by planning exciting, themed parties throughout the year. The Board of Directors includes lawyers, doctors, engineers, entrepreneurs and sales executives. Their common bond is the will to give back to the community that has given so much to each of them. They put the fun back in fundraising! Total donations made directly from Guys With Ties events are approximately $130,000.
###
MEDIA CONTACT: Ilene Lieber, 321-277-7812, passionprilene(at)yahoo(dot)com