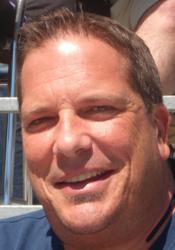 San Carlos, CA (PRWEB) October 16, 2012
Michael Juricich, a San Carlos resident charged for Impersonating an Officer in July of 2011 has been cleared of all charges filed in Case No. SM376686A, in the San Mateo County Superior Court.
About Michael Juricich
Mr. Juricich is a State of California Licensed Landscape Contractor (C-27). He has worked on both residential and commercial construction and maintenance projects. Mr. Juricich has volunteered his time to charitable organizations such as Habitat for Humanity in Sacramento where he donated his time and applied his expertise in the installation of landscape materials.
Mr. Juricich was previously employed by the San Francisco Police Department and worked in their Traffic Division. During his 12 Years there he received many commendations with his most significant being commended by the Chief of Police as a contributing member of the department's Terrorist Task Force (TTF) during the events surrounding 9-11, during which time he provided outstanding professionalism to the people of San Francisco. Mr. Juricich also worked many dignitary details for U.S. Presidents, Foreign Diplomats and other notable individuals and was also a sitting member with the first SFIA/SFPD Community Policing Board.
Mr. Juricich volunteers whenever there's a need at his child's school and related events, participating at every available opportunity. Mr. Juricich is also very active in his church, located in San Carlos, and is always available to help current members and new members. Mr. Juricich enjoys sharing his own beneficial and rewarding experiences in his faith.
Mr. Juricich currently volunteers to the City of San Carlos for its landscaping beautification project, installing new plants and materials in the hanging baskets on Laurel Street so that many members of the community will get to enjoy them year round!