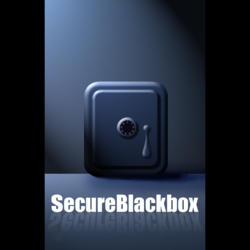 Keeping security and protection up-to-date is vital for your software and your business. With SecureBlackbox this becomes much easier.
London, UK (PRWEB) October 10, 2012
EldoS Corporation, provider of security and file system software components, today announced SecureBlackbox X (10.0), a new major release of its SecureBlackbox product, the leading component suite that delivers digital security and encryption functions for wide set of computing platforms - from .NET, Windows, Linux, MacOS X and Java desktop and server systems to iOS, Android and Windows Phone mobile devices.
The suite offers the all-round set of components that gives software developers an ability to incorporate professional procedures for secure and reliable communications and data safekeeping. SecureBlackbox dramatically reduces expenditure of time and efforts since it provides the most thorough implementation of modern and widely adopted algorithms and protocols.
Among numerous valuable improvements, there are 10 significant enhancements that are enthusiastically welcomed by early examiners of SecureBlackbox X:
1. Library edition is a new member of the family which offers DLL and C++ interface to SecureBlackbox functionality. This edition will be extended with PHP interface in near future.
2. Latest Microsoft's offerings -  Windows 8 and Windows 2012 Server and Windows RT tablets and smartphones - are supported with help of .NET assemblies for .NET 4.5 / Windows RT.
3. MacOS X and iOS are targeted by VCL edition, extended with support for Delphi and FreePascal 2.6 for those operating systems.
4. Mature and still used ActiveX technology is fully supported by revamped ActiveX edition, now with 64-bit version and true Unicode support. Moreover, all controls have been refreshed with new features, previously available in other editions.
5. Developers who target Windows platform with Java tools will benefit from support for  certificates residing in Windows system certificate stores and on PKCS#11 hardware security modules, which was added to Java edition.
6. Cryptographic algorithms, included in SecureBlackbox, are now available to Java developers via common Java Cryptography Extensions interface.
7. Internationalization and localization has been refreshed by adding 29 new charset tables and updating existing tables accordingly to updates in Unicode standard.
8. Industry's most known security standard, SSL/TLS, recently moved to version 1.2, with stronger security algorithms and new features. TLS 1.2 is fully supported by SecureBlackbox 10.
9. OAuth2 protocol is a new player on authentication field, yet it's already widely used by browsers and web applications. And with SecureBlackbox 10 OAuth2 comes to desktop and mobile applications as well.
10. Digital signatures include time where the signature was made. But there are cases, when the data must be timestamped without signing. This is now possible with added support for TimeStampedData format (RFC5544).
"Today we delivered a powerful product which suits demands of the market. Those software developers who are looking for out-of-the-box implementation of state-of-the-art protection mechanisms of their data, files, documents (including PDF, XML, MS Office and OpenOffice formats) are welcome to evaluate the time-proven EldoS' solution. Security in the Internet environment, in corporate or home networks, on servers, desktops and mobile platforms can be easily achieved with help of SecureBlackbox and friendly supporting team.
Either you develop client or server application, either you need to securely transfer data using one of SFTP/HTTPS/SSH/SSL/WebDAV/S-MIME protocols or digitally sign, encrypt or timestamp your files, either your application needs to work with PKI infrastructures or protect data in the Cloud - you will find a suitable SecureBlackbox component to simplify your life" – said Ken Ivanoff, President of EldoS Corporation.
To evaluate new features or get more details about the product, please visit SecureBlackbox homepage at http://www.eldos.com/SecureBlackbox/
***
About EldoS Corporation
EldoS Corporation focuses on development of security and low-level system software components. The software offered by the EldoS Corporation is used in over 70 countries by a number of small to large-scale companies and organizations, including financial and military institutions.
Key product families include:

SecureBlackbox – the software component suite for data security and encryption
Callback File System – software component for representing remote data as local files and folders
Solid File System – advanced file system for secure documents and files storage development
Postal address: EldoS Corporation, 2nd Floor, 145-157 St. John Street, London, EC1V 4PY, United Kingdom. Phone +44 (790) 904 6712 (UK).