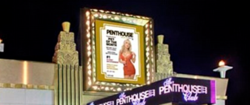 When individuals are injured on a commercial property or at an establishment, the property owner and/or manager can be held liable for the injuries caused.
Newport Beach, CA (PRWEB) October 09, 2012
A Pennsylvania man has filed a lawsuit (Case ID: 120903475) against the Penthouse Club in Philadelphia after a dancer allegedly slid down a stripper pole and landed on him with such force that it ruptured his bladder. According to an Oct. 5 news report in the Daily News, Patrick Gallagher was at the club with friends for his bachelor party in November 2010.
Documents filed at the Philadelphia Court of Common Pleas state that his friends bought him the "bachelor package." During the night's entertainment, according to the report, the dancers brought Gallagher onstage directing him to lie flat under the pole. As he did so, one dancer shimmied up a pole and then launched herself down onto his abdomen with great force, the report states.
Gallagher was diagnosed with a torn bladder that required surgery, court documents state. He also claimed in the lawsuit to have suffered nerve damage in his back and hip. The lawsuit, which accuses the club of negligence, seeks more than $50,000 for medical expenses, pain and suffering and emotional distress. The Daily News also reports that Gallagher's is only one of several lawsuits filed against the Penthouse Club. Other complaints involve an alleged beating by bouncers, a slip-and-fall injury and serving excessive alcohol to customers.
"When individuals are injured on a commercial property or at an establishment, the property owner and/or manager can be held liable for the injuries caused", said John Bisnar, founder of the Bisnar | Chase personal injury law firm. "In this case, it appears that the groom suffered internal bleeding when the stripper landed on his abdomen. The complaint states that he had to undergo surgery and suffered significant physical pain and mental anguish. I suppose the lawsuit is how he explained the injury to his fiancé. After all, it was allegedly the 'bachelor package'."
Bisnar noted that the same club has had issues with injuries in the past. "The club's past record when it comes to injuries is dubious. Property owners have a legal obligation to keep their premises safe for visitors and guests. In such cases, it is important that injured victims protect their rights by contacting an experienced personal injury lawyer who will ensure that they are fairly compensated and that the negligent parties are held accountable. We had a very similar case here in Orange County, CA."
About Bisnar | Chase
The Orange County premises liability attorneys of Bisnar | Chase represent victims of auto accidents, defective products, dangerous roadways, and many other personal injuries. The firm has been featured on a number of popular media outlets including Newsweek, Fox, NBC, and ABC and is known for its passionate pursuit of results for their clients. Since 1978, Bisnar | Chase has recovered millions of dollars for victims of auto accidents, auto defects and dangerously designed and/or maintained roadways.
For more information, call 800-561-4831 or visit http://www.orange-county-lawyers.com for a free consultation.
Sources: http://articles.philly.com/2012-10-05/news/34280604_1_penthouse-club-stripper-pole-dancers
http://media.nbcbayarea.com/documents/Gallagher+v++Penthouse+et+al.pdf