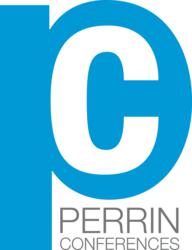 Berwyn, PA (PRWEB) October 11, 2012
Perrin Conferences and four prestigious defense firms are partnering together to present the Asbestos Defense Strategic Summit being held on November 7, 2012, in Miami Beach, FL. Chairs Edward P. Abbot, Esq., Smith Abbot, LLP, New York, NY, Steven Hart, Esq., Segal McCambridge Singer & Mahoney, Ltd., Chicago, IL, John T. Hugo, Esq., Cooley Manion Jones LLP, Boston, MA, and Al Parnell, Esq., Hawkins Parnell Thackston & Young LLP, Atlanta, GA, will discuss current trends and activity in asbestos litigation.
The Asbestos Defense Strategic Summit will be held at the Fontainebleau Miami Beach in Miami Beach, FL on November 7, 2012. In addition to the conference chairs, Summit faculty includes in-house counsel, insurance company executives, and additional invited defense attorneys.
The panel topics will give an inside look at the defense perspective and offer cutting edge, vital and important information on asbestos litigation. The speakers will discuss topics such as construction bystander claims, take-home and household exposure cases, and the impact of bankruptcy trusts on tort defendants.
The Asbestos Defense Strategic Summit will provide interactive discussions that cover situations that solely happen within the defense bar. This conference is exclusively for defense counsel, in-house lawyers, insurers and claims handlers.
To register for this event, or to learn more about this and other upcoming events, visit http://www.PerrinConferences.com.