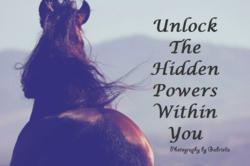 "So many people have hidden powers they just need to know how to unlock" Adele Michal, Peak Performance Specialist
Paris, France (PRWEB) October 10, 2012
On Thursday October 11th at 6:00 PM EST, Peak Performance Specialist Adele Michal will share how to "Unlock Your Hidden Powers: 3 Secrets to More Clients, Cash Flow, and Confidence". The complimentary teleseminar is sponsored by the Midway Café Magazine. To sign up for this breakthrough, no-cost call go to http://reinvent.midwaycafemagazine.com/adele.
According to trained psychotherapist and Peak Performance Specialist Ms. Michal, her teleseminar "Unlock Your Hidden Powers: 3 Secrets to More Clients, Cash Flow, and Confidence" will, "reveal a proven mental method I use with students, business owners and athletes to help them access higher accomplishments." Michal adds, "My particular specialty is working with women entrepreneurs who are frustrated with their businesses. I unblock their subconscious barriers so they can improve cash flow, attract clients and enjoy their business and life more."
Apparently Michal's secret method works. One of her previous clients Whitney Greer (Managing Partner, the Brandularity Group), simply states, "Each time I work with Adele, I don't just feel better, I move forward in my life and business." Anne Barab (The Joy Whisperer) concurs, "In a stunning breakthrough (working with Adele), I immediately discovered the Big Idea for my entrepreneurial business and good things started happening."
The Unlock Your Hidden Powers interview is sponsored by the exclusive Midway Café Magazine, a magazine devoted to the 40+ something group who are looking to redesign, renew and reinvigorate their lives.
The "Unlock Your Hidden Powers" teleseminar by Adele Michal on October 11, 2012 at 6:00 pm EST is the perfect fit for frustrated entrepreneurs looking to turn struggle into success. Click here to get one of the limited spots available.
Adele Michal, MA helps women entrepreneurs develop the clarity, courage, and confidence they need to thrive in business. Working with her clients to release limiting beliefs, doubts, and fears, Adele helps them tap into their natural abilities and develop the inner strength to play game of business to win.
With an MA in Counseling Psychology and 20 years mastering innovative approaches to change and running her own small business, Adele Michal has long been fascinated by the important role the mind, body, and beliefs play in goal achievement. She has transferred her successful peak performance work with athletes to businesswomen because she has seen that playing a strong "inner game" is just as important to succeeding in business as understanding the "outer game" of sales, marketing, and business management.
Adele Michal will be a guest of The Midway Café Magazine, which is an exclusive online magazine and community devoted to the 40-50 something crowd. It covers a variety of topics interesting to this age group including: entrepreneurship, career transitions, finance, beauty, health, fitness, travel, relationships and self-improvement.