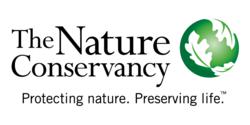 The study is the first to aggregate drinking water information at such a large-scale, and in an interactive and user-friendly way
Arlington, VA (PRWEB) October 10, 2012
Today, The Nature Conservancy released the findings of a study that identifies drinking water sources for 493 cities across the globe. The study, the first of its kind, includes detailed maps and a website showing the water sources of the 27 most populated U.S. cities, revealing how these sources are being used as well as their level of protection. This study also addresses a critical gap identified in a 2011 Nature Conservancy poll: 77 percent of Americans not on well water don't know where their water comes from.
"The study is the first to aggregate drinking water information at such a large-scale, and in an interactive and user-friendly way," said Kirk Klausmeyer, a Nature Conservancy scientist and co-author of the study. "The maps enable people to understand the status of their local water sources, a key first step in taking action to protect these vital resources."
The study identifies the rivers and lakes that serve as water sources for 68 international and 398 U.S. cities and in addition provides detailed information on the 27 most populated U.S. cities' watersheds through a website called "Where Does Your Water Come From?" A watershed is an area of land that contributes water to a given location such as a reservoir or a stream.
Previous information on drinking water sources was often embedded in technical documents and managed by different entities, making it difficult for consumers to find clear and easily accessible information on where their water comes from. But now, there is a comprehensive database that maps the full extent and condition of watersheds for multiple cities across the U.S.
The 27 U.S. maps provide data on how land in each watershed is being used, and includes color coding for four key land use categories: agriculture, urban/suburban development, private and undeveloped land, and nature areas that are under some level of official protection from development.
As the study authors note, protecting watersheds means protecting the forests and grasslands that surround our nation's rivers and lakes, and is an essential strategy for ensuring the long-term health of urban water supplies.
"Trees and plants help keep sediment and pollution from flowing into our waters, and help to slow down rainwater, allowing more water to seep into underground water supplies," added Klausmeyer. "Protecting these resources is especially important as drought plagues over 60% of the U.S. and our water sources become more vulnerable than ever."
Among the findings from the 27 most populated U.S. cities:

Cities on the west coast have much higher levels of protected lands within their watershed on average than do cities on the east coast
Portland has the highest percentage (90%) of protected land in the watersheds that supply its drinking water; Seattle is close behind with 87% of its watersheds protected
Austin gets its surface water from mostly private undeveloped land (84%) with less than 1% of land under public management and 16% of land either developed or used for agriculture
Atlanta has the highest amount of developed land in its watershed (32%)
Over one-third of the land (37%) supplying the 27 largest U.S. cities is under public management: some of these lands are dedicated to natural habitat protection (e.g. wilderness areas) while others allow significant landscape-disturbing activities like logging, road building, and mining
The remaining 63% is in private ownership with highly variable levels of protection from development and degradation
15% of the watersheds supplying drinking water to these cities has already been converted to agricultural uses and an additional 8% has been converted to urban and suburban development
"Additional protection for our watersheds is needed because today's clean water regulations don't sufficiently limit the pollutants entering our waterways from farmlands and urban areas," said Katherine Fitzgerald, a consultant hired by the Conservancy and co-author of the report. "Fortunately, there are tangible solutions to solving this problem such as working with farmers to prevent chemicals from running off into local waterways."
The study's data can be accessed through an interactive map at http://www.nature.org/water, and more cities will be added to the map later this year.
"Where Does Your Water Come From?" is supported by Target. For more information about Target's commitment to corporate responsibility, visit Target.com/hereforgood.