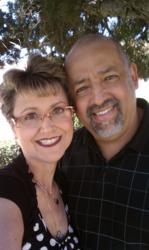 Loma Linda, CA (PRWEB) October 10, 2012
Loma Linda University Cancer Center (LLUCC) and its patients continue to benefit from a $3 million gift from the San Manuel Band of Mission Indians.
Early this year, the Cancer Center received $1 million, representing the second yearly installment of the $3 million gift from the San Manuel Band of Mission Indians. The gift led to the creation of the San Manuel Band of Mission Indians Oncology Center and Biospecimen Laboratory within Loma Linda University Medical Center.
Hamid Mirshahidi, MD, a medical oncology/hematology specialist at LLUCC treats patients on a daily basis. "The San Manuel Band of Mission Indians' gift," he said, "provides support for intense treatments needed for patients with curable diseases. It has allowed us to expand services, which cannot be provided by other centers, and the resources to make the treatment possible. In addition, transformational gifts such as this allow LLUCC researchers to investigate new treatments to make cancer curable in our lifetime."
One patient to benefit from the recent advances at the Cancer Center is Cesar Vasquez, of Riverside California. He was diagnosed with B-cell Lymphoma (Burkitts Lymphoma) in June of 2011. Dr. Charles Stewart IV, an ear, nose and throat specialist at LLUMC removed the affected lymph node during a surgical procedure and began coordinating the next steps of Cesar's treatment plan with the medical oncology/hematology department. Dr. Mirshahidi assessed Cesar's case and was familiar with the fight ahead. "I wanted him to know that while his treatment would be intense and would take place over many months, he and his family would have full support from everyone at the Cancer Center." This included nurse practitioners (inpatient and outpatient), pathologists, radiation oncologists, radiologists, fellows in hematology/oncology, and internal medicine specialists.
Cesar completed eight inpatient treatments on LLUMC's oncology unit. He was hospitalized five to seven days for each treatment every 21 days.
"I am appreciative," Cesar says, "of the support of my loving wife, Tamie, family, and daughter, Tatiana, who spent countless hours helping transport me to appointments when I wasn't able to drive. Everyone at LLUCC showed great compassion throughout the entire process."
Cesar's treatment thus far has been a success, and he is currently in remission "I am grateful to the San Manuel Band of Mission Indians, whose gift has helped make it possible for doctors at LLUCC to provide the amazing level of care I received."
He is just one of thousands of patients who depend on LLUCC for care.
Judy Chatigny, executive director of Loma Linda University Cancer Center, says patients, like Cesar, who have complex medical issues are receiving better outcomes at Loma Linda University Cancer Center.
"The San Manuel Band of Mission Indians' gift has enabled Loma Linda University Medical Center to proceed with plans to create a fully integrated and comprehensive cancer program in one physical space, benefiting patients who rely on the Center for care," Chatigny said. "We are grateful for this transformative gift in support of Loma Linda University Cancer Center."
###