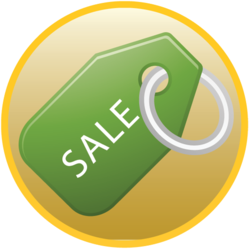 Chicago, IL (PRWEB) October 09, 2012
Retailers posted a strong Columbus Day weekend according to an informal survey from The Coupons App. Most businesses reported a revenue increase over last year for the fall to date.
Restaurant properties responding to the survey generally agreed there was increase in visitors from the past fiscal year, as well as an uptick in vacationing visitors. Most of those responding concurred that visitors spent noticeably more than in years past.
ABOUT THE COUPONS APP
The Coupons App offers users coupons for their favorite stores, restaurants and gas stations. Since it was released in 2008, millions have downloaded this useful app and are using the coupons offered on it at retail outlets everywhere. The app offers real time coupons and daily deals, location-based gas price updates, a handy built-in barcode scanner, the ability to share coupons via texts and emails, a voice search option and much more. The Coupons App features coupons that are updated daily and is available for download to the iPhone, iPad and Android. Visit the company website at http://www.thecouponsapp.com.