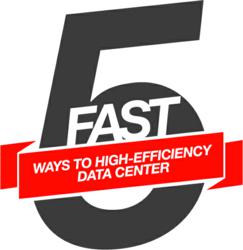 Farmington Hills, MI (PRWEB) October 10, 2012
Event Alert
Who: Logicalis, an international IT solutions and managed services provider with corporate headquarters based in Farmington Hills, Mich.
What: Logicalis is hosting a series of "Fast Five" live video-streamed events designed to show IT professionals the top five secrets to a high-efficiency data center and how to get theirs running at peak performance. In these short, interactive events, IT professionals will hear what experts have to say, get peer perspectives from organizations like theirs, get a live look at real-life high-efficiency data centers, and then have a chance to ask questions via live chat.
The fourth in a series of five events, "Network Rationalization" is a 30-minute live event video-streamed from the Logicalis Arizona Demo Center. The event will examine the importance of regular reviews of a data center's network design to ensure separations between LAN, WAN, SAN and NAS, and to create the proper levels of redundancy to support 24/7 operation.
When: October 16th, a 30-minute live video-streamed event from Logicalis' Arizona Demo Center, beginning at 11 a.m. PT / 12 p.m. MT / 1 p.m. CT / 2 p.m. ET.
How to Attend: Registration and other information about these exclusive events is available at http://www.dcFast5.com.
Quote: "We hear people talking about cloud every day, but the fact is this: A cloud environment is only as effective as the reliability and performance of the network infrastructure it runs on – in other words, success with cloud is directly tied to the company's network and communications strategies. That's why network rationalization is so important. Reviewing and testing a network's design for inefficiencies and reliability risks is a critical, yet often overlooked, part of the process when working toward a high-efficiency computing operation." – Chris Rafter, senior vice president and Arizona Business Unit manager for Logicalis
Other Related Upcoming Events:
Managed Services, IT Automation and Modular Computing – October 23
More Information:

Find out how Logicalis helps clients assess the interrelation of their data center's network and communication strategies with their cloud program's effectiveness.
Learn how Logicalis consults with clients, helping them build, manage and operate effective and efficient data centers.
Media Contacts: Lisa Dreher, VP, Marketing & Business Development, Logicalis, Inc., lisa.dreher(at)us.logicalis(dot)com, 425-201-8111, or Karen Franse, Communication Strategy Group for Logicalis, kfranse(at)gocsg(dot)com, 866-997-2424, http://www.CommunicationStrategyGroup.com/
About Logicalis
Logicalis is an international IT solutions and managed services provider with a breadth of knowledge and expertise in communications and collaboration; data center and cloud services; and managed services.
Logicalis employs almost 3,000 people worldwide, including highly trained service specialists who design, specify, deploy and manage complex ICT infrastructures to meet the needs of over 6,000 corporate and public sector customers. To achieve this, Logicalis maintains strong partnerships with technology leaders such as Cisco, HP, IBM, CA Technologies, NetApp, VMware and ServiceNow.
The Logicalis Group has annualized revenues of over $1.2 billion, from operations in the UK, US, Germany, South America and Asia Pacific, and is fast establishing itself as one of the leading IT and Communications solution integrators, specializing in the areas of advanced technologies and services.
The Logicalis Group is a division of Datatec Limited, listed on the Johannesburg and London AIM Stock Exchanges, with revenues of over $5 billion.
Business and technology working as one
Learn more about Logicalis activities through a variety of social media outlets.