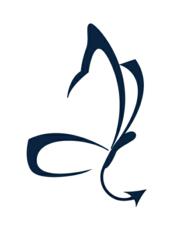 People with all types of interests, mainstream and alternative, will definitely be entertained…that much we can promise
Toronto, Ontario (PRWEB) October 11, 2012
Hollie Blue Inc., in preparation for the launch of its website, is hosting several events in 2012, the next being the 'Fantasies' event on November 17th, 2012. This exclusive event features exciting vendors, professional photography, erotic performances, prizes, dancing and more. As an added bonus, erotic romance author Savannah Chase will be in attendance to select successful couples to become characters her upcoming romance series.
Jake Pedler, Chief Executive Officer and co-founder of Hollie Blue Inc. explains, "Fantasies provides a unique atmosphere that welcomes diversity in age, lifestyles, and sensuality, just like Hollie Blue, which is designed to serve ALL types of health and romantic interests. By combining a club like dance party with exhibitors, sensual performers, and so many other enticing things, 'Fantasies' will be fun and exciting to anyone seeking a healthy, sexy, playful night out."
Chad Pearson, President and co-founder of Hollie Blue adds, "Our events usually focus on one of the 27 interests on Hollie Blue, yet the 'Fantasies' event caters to a full range of diverse lifestyles. People with all types of interests, mainstream and alternative, will definitely be entertained…that much we can promise."
The 'Fantasies' event is restricted to couples, single women and select or escorted males. Due to the sensual nature of the event, the number of single men is restricted so couples and women can enjoy the night without the unwanted solicitations from single men that are common place at bars and nightclubs.
Guests are invited to dress in anything from favorite trendy outfits to the most wild costumes, uniforms, fetish, body paint, or lingerie. Diversity is welcomed at 'Fantasies' as the goal is to create a night that will surely see fantasies turned into realities. Anyone interested in learning more are invited to join the mailing list on Hollie Blue.
PRESS CONTACT INFORMATION
Chad Pearson
President, Hollie Blue Inc.
Dir: (416) 574-1677
chad(at)hollieblue(dot)com
About HollieBlue.com
HollieBlue.com is a social network and online expo dedicated to health, sex and romantic wellness. It is designed to help people privately explore healthy, sexy, playful things through 3 fun communities that accommodate 27 areas of interest.