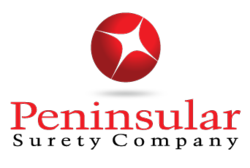 Miami, FL (PRWEB) October 10, 2012
Lexon Surety Group today announced the completion of the Peninsular Surety Company acquisition. The purchase ends the association of David Collins, Sheri Dwyer and John Troy with Peninsular. The success of the present and future of Peninsular will be spearheaded by new President Andrew Renshaw. As an agent, agency owner, and insurance company executive, Mr. Renshaw comes to Peninsular with over 24 years of bail industry experience and will lead Peninsular in its commitment to the success of both its agents and the surety bail bond industry. As the new Vice President and General Counsel, Peter Balistrieri will utilize his educational background to help drive Peninsular to the next level in customer service.
Commenting on the purchase, Peninsular's President Andrew Renshaw notes that "We are extremely excited to begin this new chapter in the Peninsular saga. We look forward to reinventing Peninsular and exceeding the standard expectations of the bail industry. While we look to expand the Peninsular brand nationally, our priority is to develop relationships with our agents and effectively respond to their needs." Peninsular Surety Company will be headquartered in Miami, FL.
About Lexon Surety Group
Lexon Surety Group, LLC is a privately held insurance company specializing in the business of surety bonds. As a full service surety bond company, Lexon writes Contract Surety Bonds, Platt/Off-Site/Subdivision Surety Bonds, Commercial – License, Permit and Miscellaneous Surety Bonds, Court – Civil and Probate Surety Bonds, Fidelity Surety Bonds and Environmental Surety bonds for individuals and companies of all sizes. Lexon Surety Group, LLC is comprised of Lexon Insurance Company and Bond Safeguard Insurance Company, both headquartered in Mt. Juliet, TN. Cumulatively they are the 12th largest writer of surety bonds according to The Surety and Fidelity Association of America's 2011 report
Contact: Peter Balistrieri, Vice President, Phone: 305-591-0081 for more information.