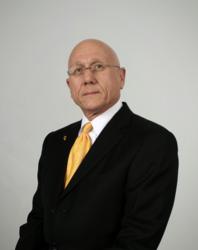 September 1978 as stated in House Resolution #1540: "We believe and the facts suggest that President John F. Kennedy was killed as the direct result of a conspiracy."
Jackson, MS (PRWEB) October 16, 2012
How involved is too involved in the Kennedy assassination? At what point can a soul turn back? At what cost? Robert Shows recently released the Kindle Edition of his book, A Sentence of Death: Words that Killed a President through Ecanus Publishing. Based on the 1978 United States House Resolution #1540, "We believe and the facts suggest that President John F Kennedy was killed as the direct result of a conspiracy. Although, the persons responsible cannot be identified at this time."
In the realm of JFK assassination conspiracy, Shows paints a plausible, vivid picture of the two men who orchestrated the events which led to the death of 35th President of the United States. Through the lens of time, the author has been able to weave together the pieces of tangled thread that form the web of lies and deception and cover up that brought Kennedy down. Shows follows the lives of those men and explores the ongoing ramifications of "at what cost" these men would go to hide the truth in the Kennedy assassination.
The assassination of President John F Kennedy is an event in American history that continues to captivate the U.S. and the world. In 1977, the United States House of Representatives Select Committee on the Assassination of John F Kennedy spent over a year investigating the events before, during and after the assassination. The committee came to the conclusion that it was a conspiracy that resulted in the death of the President. As we approach the coming 50th anniversary of the event, much will be made of the events surrounding Kennedy's death including a JFK assassination conspiracy. Though a work of historical fiction, A Sentence of Death does a credible job of putting all of the pieces together and also carrying the story forward for the 20+ years following that fateful day in Dallas.
"Plots, true or false, are necessary things, to raise up commonwealths and ruin kings." John Dryden, Absalom and Achitophel (from the introduction of A Sentence of Death: Words that Killed a President).
"Pure 'white-knuckle' excitement as the plot builds to the climax. Extremely well written..." Joy Potts, Amazon review.
Robert Shows is a fifth-generation Mississippian and has been writing for more than 20 years. A descendant of Revolutionary War soldier, John Shows, Robert is a graduate of the University of Mississippi in Oxford, Mississippi, and a graduate of The University of Mississippi School of Medicine. He has been published in the Oxford So and So magazine and The Magnolia Quarterly.
A Sentence of Death can be found here – robertmshows.com/a-sentence-of-death/.
Also available at Amazon UK, Amazon USA, Amazon India, Amazon Germany, Amazon France, Amazon Italy, Amazon Spain, Barnes & Noble, Apple iBook, Sony, Kobo, Baker & Taylor, Copia and Gardner's. The printed version will be out next year.