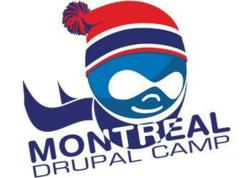 Hey #DrupalCampMtl attendees, don't forget about the codesprint this Friday at Notman House http://t.co/34P8Lye3
Montreal,QC (PRWEB) October 09, 2012
Kovasys IT Recruitment Inc. (http://www.kovasys.com), an IT Recruitment Firm with offices in Montreal and Toronto, announced today that it will sponsor DrupalCamp Montreal 2012, the 5th annual conference organized by the Drupal community in Montreal and beyond.
The main goal of Kovasys Inc. is to meet with community of Drupal content management (CMS) developers, PHP / Java / .NET web developers, Linux Windows system administrators and network engineers as well as future partners and to provide them with job opportunities in the information technology sector. Kovasys will be present at the upcoming conference, to be held October 13th and 14th, at the McGill University.
"We are pleased to come out to such a fantastic event with so many expected participants," said Alex Kovalenko, Director of Operations at Kovasys Inc. "We are pleased to get involved as much as possible with IT companies and high-tech community of the Montreal area. At Kovasys, we always look for good qualified candidates for our present and future IT positions across Canada - if you are looking for a job, got recently laid off or thinking of changing careers - October 13th and 14th would be a good day to come out and meet with us. You can see our open positions at http://www.kovasys.com where you can also post your resume for any future positions that come up."
About Kovasys Inc.
Kovasys Inc. is an IT recruitment agency and a technology headhunting firm that provides permanent and contract recruitment services. Site: http://www.Kovasys.com
About DrupalCamp Montreal
DrupalCamp Montreal 2012 is the 5th annual conference organized by the Drupal community in Montreal and beyond. The purpose of this and most DrupalCamps is to bring together like-minded members of the Drupal community to share knowledge, network, socialize, drink beer, etc. Site: http://www.drupalcampmontreal.com