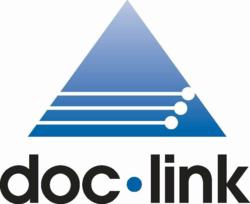 Laguna Hills, CA (PRWEB) October 10, 2012
Altec Products, Inc., a leader in enterprise document management and workflow solutions, announced today their three Sponsorships at the Microsoft Dynamics User Group Summits September 15 -19, 2012 at the Washington State Convention Center and the Grand Hyatt in Seattle, Washington. The NAVUG Forum, the AXUG Summit and the GPUG Summit are gatherings devoted exclusively to Dynamics users to provide a unique and intimate opportunity to dive deep into the software application, tackle business challenges, and learn from other users.
As a 12+ year Microsoft ISV (Independent Software Vendor), Altec is intimately connected to the Dynamics customer base providing paper to paperless solutions. They are experts at helping departments identify opportunities to improve efficiencies, reduce filing, faxing and copying of documents, and to eliminate file cabinets and business form costs. Altec's flagship product doc-link™ is a robust integrated solution that provides the ability to electronically capture documents and automate business processes throughout the mid-level enterprise within any department and any process.
Altec's Sales Directors will demonstrate how electronic document management interfaces with Dynamics business systems to bring control to existing workflow and effectively eliminate the need to file documents. Altec is also introducing the newly released Smart Form Toolkit that provides the ability to configure Smart Forms for processing or creating new documents.
Brandt Morrell, President and COO of Altec states, "We have supported the Dynamics user community since conception. These events are critical for Dynamics customers to learn from each other, and also gain insight into how doc-link can increase their company's efficiencies and reduce operating costs. And in today's economy, that is a driver for all businesses."
Altec can be found at booth #111 at the Partner Showcase, as well as during their three breakout sessions sharing the power of integrated document management with GP, NAV and AX.
The breakout session titled, "Streamline Business Processes and Go Paperless with doc-link Document Management" will be held on October 16 at 2:45 pm (NAVUG), October 17 at 11 am (AXUG), and October 17 at 2 pm (GPUG).
About Altec
Altec is a leading provider of Integrated Document Management (IDM) solutions to mid-market companies. For more than 25 years, Altec has provided a wide range of accounting-centric paper to paperless solutions including its flagship product, doc-link™, which enables companies to capture, archive, workflow and route structured and unstructured documents to customers, employees and vendors. Altec's comprehensive solutions include IDM, output management, MICR check disbursement and paper documents that serve more than 13,000 customers worldwide. Altec enjoys strong, collaborative partnerships with ERP solution providers like Microsoft Dynamics to provide the most comprehensive, integrated enterprise document management solution. Altec delivers its IDM solutions through a global network of authorized partners in more than 60 countries throughout the Americas, EMEA and Asia Pacific. For more information, visit Altec at the company website at http://www.altec-inc.com. Follow them on Twitter.com/doclinkbyAltec or call April Blankenship at 1-800-997-9921. ###