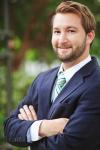 Ladera Ranch Real Estate market has 3rd Fastest Market Time For Selling In Orange County, California
Ladera Ranch, CA (PRWEB) October 09, 2012
The city of Ladera Ranch is now the 3rd hottest real estate market in Orange County out of 83 zip codes according to Scott Bingham of Beach Cities Real Estate. The home "market time" is calculated by comparing the supply of homes for sale vs. new purchase deals inked in past month. This calculation gives us an idea of how quickly homes are selling compared to the inventory. Ladera Ranch's current market time is 17 days, which is a stark contrast to this same time last year when the inventory was at 3.13 months of supply.
The five Orange County markets with the thinnest inventories all have less than 20 days worth of supply. As of September 27, the countywide market time was 39 days vs. 3.61 a year ago. This shows a dramatic shift in the Orange County real estate marketplace. The inventory of homes has shrunk considerably which is making prices go up. Along with rising prices comes rising equity, meaning homes throughout Ladera Ranch and Orange County will be more expensive. Indeed we are seeing that there will be less short sales and bank owned homes coming on the market in 2013.
About Scott Bingham: Scott specializes in Ladera Ranch and educates sellers of this prime selling season. The low inventory means there will be many buyers are willing to pay a premium in price for Ladera Ranch homes. For more information on Ladera Ranch Real Estate go to http://www.laderaranchrealestate.com or contact Scott at 949-412-3515.