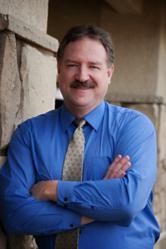 San Luis Obispo, CA (PRWEB) October 09, 2012
Michael Colleran, D.D.S., treats patients suffering from periodontal disease using the new Laser Assisted New Attachment Procedure or LANAP. This procedure uses the PerioLase MVP-7 laser, which has been cleared by the FDA for use in dental surgery. With this laser, patients can receive treatment for gum disease that is only minimally invasive.
Millions of adults in this country suffer from gum disease but don't seek the treatment they need. Periodontal disease can lead to receding gums and even tooth loss. In addition, it has been linked to a number of other health issues including heart disease, diabetes and cancer. The LANAP treatment helps to prevent these health issues, and has been proven to cause little, if any, discomfort or pain. Many people can return to their regular activity levels shortly after the procedure. This makes it an excellent choice for busy people or those that are nervous about invasive procedures.
The LANAP procedure is designed around the selectivity of the PerioLase MVP-7 laser, which can differentiate between healthy and diseased gum tissue. The diseased sections are removed by the laser while the healthy areas are left alone. Dr. Colleran uses the laser to kill off the bacteria in the pockets between the gums and the teeth and removes the bad tissue. He then removes the tartar that has collected in those pockets before packing the gums back against the teeth. The laser creates clotting so that the tissue will attach to the teeth. Another benefit of the laser treatment is that the bone is stimulated to begin regenerating, which in turn strengthens it.
When gum disease is left untreated, it can continue to cause dental and general health problems. Getting treated with LANAP is an excellent way to treat the disease before it gets out of control. To learn more about periodontal disease and the LANAP treatment, visit http://www.slotownsmiles.com.
Michael Colleran is a general dentist offering patients personalized dental care for San Luis Obispo, CA since 2002 Dr. Colleran attended Cal Poly, San Luis Obispo for his undergraduate studies and University of the Pacific, School of Dentistry in San Francisco for his professional training. He is part of one percent of dental professionals providing the most recent FDA cleared laser procedure for gum disease and periodontal treatment. Dr. Colleran is a nationally renowned dental author and lecturer and an expert on laser dentistry. To learn more about Michael Colleran, DDS and his dental services visit his website at http://www.slotownsmiles.com.