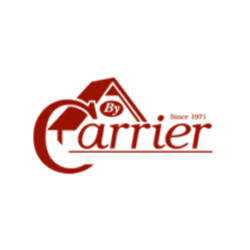 Experience the By Carrier Difference
Hartford, CT (PRWEB) October 11, 2012
On September 9th By Carrier, Inc introduced Phase 4 of the Castle Heights new custom homes in Cheshire, CT with a Grand Opening that lured interested buyers to the open spaced active community. Featuring 23 new home sites, Castle Heights will continue the award winning custom home designs By Carrier is known for and will also introduce a more relaxed floor plan design that differs from previous concepts. Appealing to the 55+ market, the By Carrier homes at Castle Heights have room to breathe and privacy to call your own making it an ideal location for people who enjoy being part of a close-knit community and the opportunity to enjoy the breathtaking natural scenery of the surrounding area.
By Carrier has chosen the new phase at Castle Heights to introduce its newest model home that comes fully furnished, 1st floor master bedroom, country style kitchen and entertainment area. The new homes at Castle Heights are designed to be less formal and more relaxed in concept to appeal to an active adult market. New home buyers can choose the lot they want and then work with By Carrier to have their home custom designed to meet their specific needs. By Carrier forms a unique partnership with each buyer and consults with them along with their in-house design team and architects to create a custom home that reflects the character and lifestyle of each individual buyer.
The planned community at Castle Heights features custom designed open floor plans, universally adaptable designs, extensive trim detail and the latest in energy efficient technology to make each home smart, stylish and safe. In addition to the custom craftsmanship of each home residents of the upscale community enjoy beautiful walking trails along the Quinnipiac River and elegant light posts that create a nostalgic feel as well as plenty of group activities including golf and tennis leagues, evening billiards, and book and dinner clubs. Resident of Castle Heights are encouraged to be as involved in the community as they wish and have plenty of opportunities to either join in the group fun or enjoy the privacy each home allows due to the open spacing of each lot.
Now is a great time to take advantage of historic low interest rates and reserve a lot at Castle Heights. Several owners of custom homes in the community have taken the opportunity to refinance their homes and experienced a significant increase in the value of their homes. This increase combined with the savings homeowners get through the modern energy efficient designs of new construction homes leads to a comfortable living experience not found in other planned communities in Connecticut.
By Carrier, Inc. is a family run business dedicated to serving its clients with time-honored values including hard work, ethics and integrity in all phases of the home building process. The By Carrier planned community at Castle Heights has won numerous awards including the 2011 HOBI for Best Large 55+ Community, the 2010 HOBI for Best Sales Office, the 2009 HOBI for Best Detached 55+ Community, the 2009 HOBI for Best Detached Home over 3,000 Sq. Ft., and the 2008 HOBI for Outstanding New Haven County Detached 55+ Community.