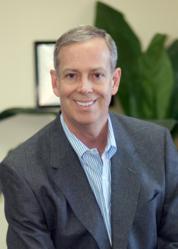 Atlanta, GA (PRWEB) October 10, 2012
Michael Shenk, D.D.S., of Shenk Dental Care is bringing the Laser Assisted New Attachment Procedure into the fight against periodontal or gum disease. This disease is practically reaching epidemic proportions among American adults, and while it is treatable, patients suffering in Roswell, GA need to take the steps to save their teeth by visiting Dr. Shenk. Traditional methods of treatment are now taking a back seat to the new LANAP laser surgery.
LANAP is revolutionizing the way gum disease is treated. It is minimally invasive and uses no scalpels to remove diseased tissue. Instead, the laser removes the tissue and kills off the bacteria. The laser is so specific that the teeth and healthy gums are not affected by it. It causes the healthy gums to attach to the tooth root through clotting so there is no need for sutures. This helps the procedure to be minimally painful and require less recovery time.
Gum disease not only causes dental health issues but has been connected to other serious health issues such as pancreatic cancer, low birth-weight babies and heart disease, just to name a few. When the disease progresses far enough it can cause receding gums and even lead to tooth extractions. Getting LANAP treatment can effectively reverse the progress of the disease and improve one's health. In order to maintain that benefit, the patient must follow proper dental hygiene procedures.
The laser treatment is designed to lessen the fears of patients who have concerns about dental treatments. No scalpel will be cutting the gum tissue; rather a laser will remove only the tissue that is diseased. No stitches or sutures are needed to hold the remaining gum tissue together, because the laser helps to attach the tissue to the roots of the teeth. To learn more about the entire LANAP periodontal treatment visit http://www.drshenk.com.
Shenk Dental Care is a general practice offering patients personalized dental care for Atlanta, GA since 1979. Dr. Michael Shenk and his son, Dr. Judd Shenk are both members of the Academy of General Dentistry, the American Dental Association, the Georgia Dental Association and the Northwestern District Dental Association. They pride themselves in being a high-tech office, and are continually expanding their dental education. Offering laser gum surgery since 2004, Dr. Michael Shenk is part of one percent of dental professionals providing the most recent FDA cleared laser procedure for gum disease and periodontal treatment. To learn more about Shenk Dental Care and their dental services visit their website at http://www.drshenk.com.