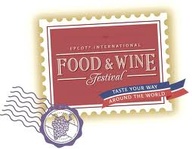 I have the chance to give families vacations like this one…that they never thought they'd be able to afford… It feels great
Orlando, Florida (PRWEB) October 11, 2012
Epcot's International Food and Wine Festival is a great place for any celebration, as it is full of great food experiences, good atmosphere and live music. The staff had a chance to play tourists for a day and really remember what the company is all about. One employee told me " it's about making experiences like this one available to as many people as possible. Today has been so much fun for all of us. I have the chance to give families vacations like this one…that they never thought they'd be able to afford… It feels great."
The Orlando Vacation Store is based in Orlando and features a bilingual (English/Spanish) staff. Since they all live and work in the city, their feedback on every aspect of an Orlando vacation is not only helpful; it's also completely honest. The staff knows insider secrets to not only saving money on your existing vacation, but upgrading your experience so you can have the nicest vacation possible on the same budget.
The Orlando Vacation Store has been a lead seller of vacation packages for a number of years now, with a very user-friendly website. The agents are all certified Disney World and Universal Studios travel agents. Their use of modern technology is great, but it's really the people who work there who make the Company special. Their customer service is excellent, and your agent has no trouble working out each aspect of your vacation over the phone.
During the Food and Wine Festival another member of the Company, who has been there since it's creation, said: "Watching the company grow and seeing the thousands of families that have traveled with us in only nine years makes me so proud. The company raises the bar and has higher standards each season…it just gets better every year."
While leaving the park after the always amazing fireworks we heard one of our travel agents say: "the party was great, I can't wait to see what the company's plans are to celebrate our 10th anniversary".