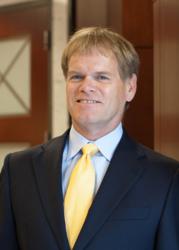 "Left brain analytics are the normal day to day tools that most employees use and are comfortable with. Can you imagine the explosive opportunities for a business if the entire team adds 50% capacity to the way they think?" says Lee Connellee, CEO
Charlotte, NC (PRWEB) October 16, 2012
"Working at 50% capacity."
Most organizations do not realize that the potential of their teams is limited at best to 50% capacity if they are not engaging the right brain and its creative thinking strengths. "Left brain analytics are the normal day to day tools that most employees use and are comfortable with. Can you imagine the explosive opportunities for a business if the entire team adds 50% capacity to the way they think?" says Lee Connellee, The MLC Group, CEO.
The MLC Group's new management consulting service, Comprehensive CreativityTM model brings innovative thinking into an organization at multiple levels.  They work with key teams to both teach and apply creative thinking techniques in their daily work.  
"What's Unique?"
"We've been asked how this is different from sending your leadership team to an executive training seminar on creativity and innovation" says Melanie Connellee, President. "The problem is that while the seminar is great and exciting – it is difficult to apply.  Leaders get back to the office and are inundated with the daily issues of running a business.  They don't have the time to begin to bring this new thinking into a group that has not had the experience.  Sending the whole company to a training program can be daunting in terms of cost and time.  That's where our new service comes in.  The MLC Group comes to your business and outlines a custom program designed to drive innovation and creativity from both the top down and bottom up.  We literally become part of the team and help teach and apply these critical tools throughout the entire organization.  As always, we provide our services for a reasonable cost, a pillar of our company's value proposition." 
About The MLC Group
The MLC Group is a new breed of hybrid management consultants who bring innovative and creative ideas to organizations that want to change the way they do business in the 21st century. They combine strategy + analysis with design + creativity using their proprietary VSE ProcessTM  to deliver world-class strategy, planning and facilitation services to executive teams. Their services are designed to bring clarity to organizations both in planning for the future as well as managing the day to day.