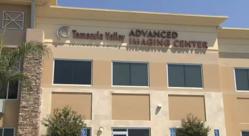 Murrieta, CA (PRWEB) October 30, 2012
USA Continental Regional Center celebrated the grand opening of their newest successful EB-5 project, The Continental Medical Center housing RadNet, an outpatient diagnostic imaging network. "Our new RadNet Center offers patients, and their families, some of the most advanced imaging techniques available," said RadNet Vice-President and Chief Operating Officer Norman Hames. RadNet owns/operates a network of 237 outpatient imaging centers throughout the nation.
Originally a distressed, bank-owned property, the building was purchased by USACRC who used EB-5 financing to turn it into a successful medical facility with RadNet as their tenants. Ryan Dyer, RadNet's Vice President of Operations for southern California said working with USACRC was a pleasure, "They were a great partner for us, they've helped us expand in the community…and helped in getting this building done on time and on budget."
The center is expected to create high paying long-term jobs in the city of Murrieta, having a substantial impact on the community's economy. Mayor Doug McAllister said, "Murrieta is very focused on the medical side of business and jobs…Those jobs are high paying jobs, which means they feed that into our economy."
Through the EB-5 program and USACRC, the foreign investors who provided capital for the project were granted conditional permanent residency into the United States. Al Rattan, Co-Founder and Co-Manager of USACRC says their residency in the U.S. has a domino effect. "These particular investors…they go out and they buy houses, cars, send their kids to school and that acts as a domino economic stimulus for the whole area."
The community festival featured booths from local medical facilities, restaurants, retail stores and nonprofit organizations. A ceremonial ribbon cutting made the launch of RadNet's new facility official.