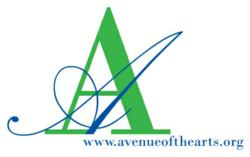 Some of the best Philadelphia has to offer is located here, and I think this RFP project will augment the street's presence and enhance the experience for all that walk, live and use this amazing avenue, said Carl Dranoff, President of Dranoff Properties
Philadelphia, PA (PRWEB) October 10, 2012
Next year marks the 20th anniversary of the inception of the Avenue of the Arts, Inc. (AAI), an independent non-profit organization created to coordinate and oversee the growth and development of the Avenue of the Arts, stretching from Washington Avenue on the south to Glenwood Avenue on the north. To celebrate this significant milestone, AAI has partnered with the Pennsylvania Horticultural Society (PHS) to launch the "New Vision for South Broad Street" Request for Proposal (RFP) project, seeking to update and reimagine the original vision for Philadelphia's premier arts and entertainment district.
Ten architectural and landscape architectural firms submitted qualifications for consideration, and four teams were selected by AAI's South Avenue Task Force to engage in the comprehensive RFP project:

Bohlin Cywinski Jackson
Cairone & Kaupp, Inc.
Jonathan Alderson Landscape Architects, Inc.
LRSLA Studio
Each team is charged with developing an up-to-date, innovative plan which embraces best practices of the finest urban thoroughfares in the world to enhance the atmosphere of South Broad Street. Teams are encouraged to consider streetscape, as well as the integration of light, sound, transportation, navigation, ecology and economic and residential development. At the culmination of the RFP phase, the four consultant teams will submit proposals and present their visions on Wednesday, November 14, 2012. The RFP winner will be announced on Tuesday, November 20, 2012, with hope that implementation of the new vision will begin by 2014; dependent on city support and fundraising.
"South Broad Street is a prominent district in Philadelphia, known best for the arts and culture venues that attract tourists and residents alike," said Alan Greenberger, Deputy Mayor for Economic Development and Chairman of the Philadelphia City Planning Commission. "However, there is also an abundance of dining, shopping, entertainment, and commercial and residential space available on the street, that we, as a city, could do a better job promoting, supporting and experiencing. I think this effort will help do just that."
AAI board member, Carl Dranoff, President of Dranoff Properties, is funding the RFP project, providing each team with $5,000 to create their proposals. "I not only live on South Broad Street, but two of our premier properties are located there with our third coming in 2013," said Dranoff. "I continue to invest in the avenue because it is a crucial artery of the city that is utilized by millions. Some of the best Philadelphia has to offer is located here, and I think this RFP project will augment the street's presence and enhance the experience for all that walk, live and use this amazing avenue."
The Avenue of the Arts was founded to give Broad Street its own cultural identity. While the past two decades have been full of tremendous successes, the RFP project will expand upon those achievements to secure an even brighter future for the southern portion of the famed avenue.
"AAI has been focused on South Broad Street for the past 18 months and considered many possibilities for how to revitalize the corridor," said Patricia Wellenbach, AAI board member and Chair of the South Broad Street Task Force. "We look forward to seeing the creative plans these four firms will present, as well as having the opportunity to work with one winner to reimagine and then launch a new vision for South Broad Street that will surely inspire the city to make a long term investment in one of Philadelphia's most iconic streets."
About Avenue of the Arts, Inc.
The Avenue of the Arts corridor is a 3.5-mile section of Broad Street, including one block east and west, stretching from Temple University (Glenwood Avenue) in North Philadelphia to Washington Avenue in South Philadelphia. AAI serves as a catalyst for policies, programs and projects that encourage economic and cultural development on the Avenue of the Arts through marketing, beautification projects, and careful planning and research for sustainable growth. Most recently, the International Downtown Association selected AAI's Building on North Broad Street Initiative for its Merit Award, a recognition Philadelphia and the Avenue of the Arts were awarded over 76 other cities. For more information, visit http://www.avenueofthearts.org.
About Pennsylvania Horticultural Society
The Pennsylvania Horticultural Society (PHS) is a nonprofit membership organization founded in 1827. PHS offers activities, workshops, and publications for gardeners at all levels. An established leader in community greening, PHS works with citizen volunteers, government agencies, businesses, and other organizations to plan, create, and maintain community green spaces. Proceeds from the Philadelphia Flower Show, as well as gifts from foundations, corporations, government agencies, and individuals, support PHS programs and initiatives. PHS programs include Plant One Million, a multi-state tree-planting campaign, and PHS City Harvest, which provides fresh produce to 1,000 families in need each week.