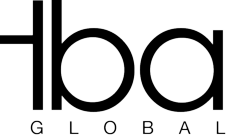 New York, NY (PRWEB) October 10, 2012
TBA Global, an award-winning agency specializing in the amplification of live experiences through digital technologies, announced today the launch of its EventO product – the first of its kind. EventO is a proprietary micro-site that allows companies, event planners and event marketers to customize and digitalize the many aspects of an event including registration, promotion, in-event networking, social integration, photo/video upload, attendee follow-up and more.
The new service runs on a user-friendly HTML5-based template and uses responsive web design. Together these two features allow for cross-platform compatibility and an optimal layout that dynamically scales to fit desktop, tablet, and mobile devices. It's simple – one site for all three platforms. Already, the new product has signed on consumer brand favorites including Chipotle and Monster Worldwide, which were the first to integrate the new service into current and upcoming events.
"TBA is excited to launch a product that we know will significantly help our clients and other industry professionals in the space to conduct their events seamlessly on a modern digital platform," said Paula Balzer, COO of TBA Global. "We see this new product as a solution that gives live events a digital presence, allowing companies direct access to engage with their attendees in a memorable way. There is no doubt that this product will help change the way that brands interact with their employees and clients."
TBA Global has become known for helping clients navigate the growing convergence of creative and technology. It has recently executed a number of large-scale events including; Google's Solve for x forum; Walmart's 50th Anniversary Shareholder's Meeting; and USA Today's "Re-Imagined" launch.
About TBA Global:
TBA Global is an award-winning engagement marketing agency founded in 2004. TBA Global designs and executes live experiences where creativity and technology converge. Some of its prestigious clients include Google, Walmart, IBM, Bank of America and Monster Worldwide. AdAge and Event Marketer have consistently named the company one of the top Event Marketing Agencies in the United States.