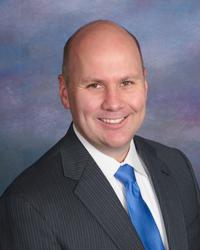 The sole dependency on personal credit is the primary factor why most small businesses fail.

Scott Letourneau, CEO
Las Vegas, NV (PRWEB) October 11, 2012
Scott Letourneau, CEO of Nevada Corporate Planners, Inc. will interview attorney Michael Hagan with the New York office of Thompson Hine.*
As a partner with Thompson Hine, Mr. Hagan focuses his practice on mergers and acquisitions, with a significant part of his practice in guiding startup and early-stage enterprises through the successful implementation of business plans. In this important one-time-only financial teleseminar on October 16, Mr. Hagan will share these powerful strategies for raising money through investors or crowd funding:

What are the key legal steps to consider when starting a new company and attracting investors?
What are the basic rules for bringing investors into a company?
What legal preparations must be in place before attracting investors?
What essentials must every business owner know about new rules for raising money through crowd funding?
To register for this free Teleseminar, click here.
Scott Letourneau is known as "America's Business Startup Authority." His diverse expertise is in a full range of incorporation, asset protection, business credit and joint venture strategies, with a comprehensive and ever-growing list of powerful business resources. These are the very elements that have allowed his 6,000+ clients, both domestic and abroad, to incorporate their businesses with confidence and make a fast start to profits!
Scott has a BA in Finance and is the author of "The Insiders Guide to Incorporating Your Business and Protecting Your Assets!" He is also a contributing author for the book from Entrepreneur Magazine's Startup series, "Start Your Own Information Marketing Business - Your Step-by-Step Guide to Success."
About Nevada Corporate Planners, Inc.
Over 15 years ago, Scott Letourneau founded Nevada Corporate Planners, Inc. and 9 years ago founded Fast Business Credit, Inc. His Top 5% Club is designed to help entrepreneurs be in the top 5% that are still in business in five years….and are successful and profitable.
###
Mr. Hagan is not offering individual advice.