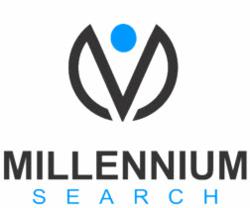 Millennium Search was highly recommended to SQAD, and we found that they lived up to their endorsement.
Charlotte, NC (PRWEB) October 11, 2012
SQAD, the media cost forecasting company, recently partnered with executive search firm Millennium Search LLC to help fill key positions. SQAD, an organization serving as the leading provider of media cost data to advertisers, ad agencies, and media outlets, recently filled the role of Senior Database Architect, utilizing the Millennium Search team for their expertise.
Neil Klar, President and CEO of SQAD, discusses the partnership. "Millennium Search was highly recommended to SQAD, and we found that they lived up to their endorsement", says Klar. "They understood our needs and found what we expect to be a qualified addition to our team, and did so very quickly."
Sandy Bleich, Senior Partner and Executive Recruiter at Millennium Search, was charged with heading up the search. "They knew exactly what their needs were, and provided a very concise description of their key requirements", says Bleich. "The quality of information and level of communication was a real asset for us in our search, and led to a true collaboration of efforts in locating and capturing the right person."
Millennium Search CEO Amish Shah speaks highly of the staff at SQAD, and discusses his experience partnering with the company. "We use advanced methods and tools to locate, source, and retain talent for our clients", says Shah. "Combine this with the passion and focus of a client like SQAD, and you get outstanding results in placing exceptional candidates. It has been a great experience, and we look forward to serving their needs moving forward."
About SQAD
SQAD® is recognized as the industry standard media cost forecasting source for national TV (NetCosts™—network TV, cable and syndication), Spot TV, Hispanic Spot TV Plus, Spot Radio and the Internet (WebCosts®). SQAD provides reliable media data to advertising agencies, buying services, advertisers, television and radio stations, cable operators, program syndicators and Internet publishers. WRAP provides for single and multi-market interrogation of Nielsen Overnight and Sweep ratings SQAD enjoys strong partnerships with market leaders in both data and analytics. Established in the 1970s, SQAD serves 1,500 clients and is privately held. To learn more, visit http://www.sqad.com.
About Millennium Search
Millennium Search is a boutique executive search firm focused on placing top talent at early stage, mid stage, and Fortune 500 companies in the high tech industry. Based in Charlotte, NC, the firm serves the technology sector in key areas including San Francisco, Chicago, New York City, Boston, Austin, Atlanta, and more. For more information, visit http://www.msearchllc.com, or visit them on facebook at facebook.com/millenniumsearch.