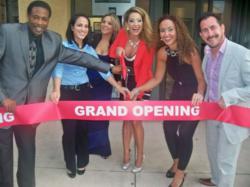 The JNL Wellness & Beauty Center Located at 316 Altara Avenue, Coral Gables is the only official LPG Showroom in the United States, with Jennifer Nicole Lee being the Spokesmodel for LPG.
Coral Gables, FL (PRWEB) October 11, 2012
Jennifer Nicole Lee is the official spokes model for LPG Endermologie of the United States. JNL now has taken the big business by storm by opening up her own LPG "JNL Beauty & Wellness Center". She enjoys her own endermologie treatments there, were she proudly endorses 100% natural body slimming and body contouring treatments, along with non-surgial facelifts.
Her Wellness Spa offers Private VIP membership packages, for one year, 6 months of 3 months. For more info, visit http://www.JNLWellness.com