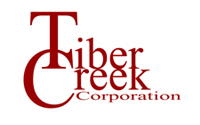 Beverly Hills, CA (PRWEB) October 09, 2012
The Tiber Creek Corporation - a business consulting firm that specializes in offering companies with information pertaining to becoming a public company - is now announcing its new "Reverse Mergers News and Blog" page. This brand new blog will provide up to date news and information surrounding any prominent reverse mergers within the investment finance community. The Reverse Mergers news & blog can be found at Tiber Creek Corporation.
Reverse Take Overs are an alternate method used by private and/or startup companies to become publicly traded. Reverse listings are when a private or startup company merges with an already existing public company, the principals of the private company then purchase the majority shares of the public company to complete the merger process. The end result is two companies merging together as one publicly trading company.
This method of going public provides companies with another approach than the traditional S-1 registration statement filing process which requires companies to file their paperwork directly to the Securities and Exchange Commission (SEC).
Going Public via a reverse merger is an alternate way of going public as opposed to a traditional IPO (initial public offering). In this manner a company can begin to consider a stock offering once the company goes public. Typical S-1 filings can last months for the SEC to declare the registration statement effective. Most companies go public to raise capital for their ongoing ventures or future projects.
The firm hopes to furnish new and relevant information regarding the stock market and alternative ways of financing and raising capital. For additional information relevant to the going public process please contact our firm at the information below.
Tiber Creek Corporation
Tel: 310-888-1870
www(dot)tcc5(dot)com