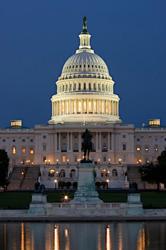 "That's why we're holding this conference. We're here to learn from innovators like Boyer."
Chicago, IL (PRWEB) October 11, 2012
Has social media created a new era in precise PR media measurement?
Has it clarified and simplified the vagueness, the ambiguity that dogged attempts by PR experts in the days before social media to assign a definite cash value to "mentions" and "impressions"?
These are questions that a conference meeting in Washington, D. C. on March 19-20 of 2013 will attempt to settle—at least for the meeting participants. The conference is Ragan Communications'"PR Measurement Summit: How to prove the value of PR to your organization" at the Mayflower Hotel.
Mark Ragan, CEO of the company putting on this get-together, finds the "Can-we-hope-to-measure-bottom-line-PR" flap an interesting piece of business and human history.
Ragan says, "I remember in the early 1990s bitter arguments between PR old-timers, who scoffed at profit-and-loss justifications of PR, and the Young Turks impatient of genteel discussions about the comparative PR effectiveness of op-eds vs. white papers."
The new generation of PR practitioners like Chris Boyer regard this question as having been settled years ago by social media. Boyer doesn't argue. He asserts, 'You need to learn to measure what you're doing. If you're not measuring your PR efforts to the bottom-line, your successor certainly will.'"
"My opinion? I agree with Boyer. I think social media allows us to put numbers on all kinds of consumer behavior in ways we could never have imagined when the public communicated with companies by writing letters."
"That's why we're holding this conference. We're here to learn from innovators like Boyer."
The conference features nationally-known fierce advocates for the inclusion of PR as a cost-and-revenue line item on P&L statements: experts like Chris Barger, the social media adept who helped "save" GM in the depths of the recent recession, Pete Codella, one of the nation's foremost authorities on social media measurement tools, and Ashley Pettit, Southwest Airlines, Diane Lennox, SAS, and Shonali Burke of MSL Washington DC, who argue that corporate PR specialists must "educate stakeholders on why they must abandon old, unreliable metrics to embrace new social media measurement standards."
The conference takes place on March 20, and is preceded by a day of three intensive workshops on creating a measurement plan, measuring the bottom-line impact of social media, and measuring a brand's reputation before and after a crisis.
Questions about this meeting? Call Jenny Fukumoto, Ragan Communications Marketing Manager, at 312-960-4404 or email her at jenny (a) ragan (dot) com.
ABOUT RAGAN COMMUNICATIONS
Ragan Communications operates two of the top news and information sites for the PR and corporate communications industry — Ragan.com and PRDaily.com. Together, these daily news sites attract nearly 700,000 global visitors.
The company also covers the health care and HR communication industry with its daily news sites HealthCareCommunication.com and HRCommunication.com. The Chicago-based company is also the leading provider of conferences and online training to PR, media relations and corporate communications professionals.
###