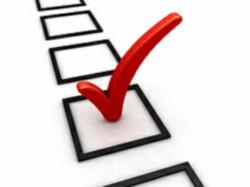 Compare the best wireless home security systems online at 6Webs.com.
Chicago, IL (PRWEB) October 10, 2012
6Webs.com has announced their rankings of the best wireless home security system companies in 2012. 6Webs.com ranks the top home security companies that furnish their customers wireless home security systems. They present these rankings on an annual basis on their home security systems reviews website.
Wireless home security systems have become popular in recent years due to their increased reliability and portability. The home security systems of the past required consumers to drill holes in their walls and they were a permanent structure. As technology becomes out of date those older systems were harder to update and frankly became an eye sore to many home owners. Nowadays wireless security systems with sleek touch screen control panels that arm/disarm a home security system are the latest craze.
The newer wireless home security systems also have home automation functions built into them where consumers can control the lighting in their homes, small appliances or configure temperature settings for when home or away.
It's important consumers research what wireless home security systems and home automation system are best for their lifestyle as well as their budget and that is exactly what 6Webs.com provides. In today's day and age it's hard to make a purchase without thoroughly researching it and comparing the product or service to its competitors. Consumers want the best and for the best price as well.
To read more about wireless home security systems and to see how each company stacks up against the competition read the full home security product and service reviews online at http://www.6webs.com.
About 6Webs.com
6Webs.com is a home security review site where the focus is providing consumers with the latest information on the home security industry. The 6webs.com team of editors perform an annual review of the nation's top home security companies and rank them on their website.