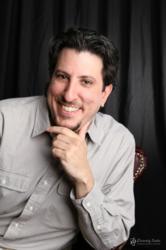 Educating business owners and helping them make the most of the technology resources available to them is my passion.
New York, NY (PRWEB) October 10, 2012
Robb Patterson, business development manager at Westchester and Manhattan-based Progressive Computing, Inc. (PCI), will participate in the 24-Hour Small Biz Makeover Contest during the New York Business Expo and Conference (NYXPO) at the Javits Center on October 17th. Patterson is also on the steering committee for the NYXPO, which will feature 200 exhibitors and 40 seminars, and is expected to draw more than 10,000 executives.
A leading technology consultant and advisor to businesses and community organizations, as well as a sought after speaker and writer in the New York metro area, Patterson will provide the Makeover winner with a 1-hour Microsoft Partner Consultation as part of the overall contest prize. The consultation will consist of a review of current technology adoption and planned future need. Based on this analysis, a technology plan can be implemented to ensure the right tools are in place to provide stability and foster growth.
"Educating business owners and helping them make the most of the technology resources available to them is my passion," said Patterson. "The Makeover is a really fun and exciting way to do that, and I'm looking forward to participating for the second year in a row."
At Progressive Computing, a Microsoft Small Business Specialist which designs, installs and maintains computer networks for small and mid-sized companies, Patterson is responsible for establishing new client relationships and acting as an account manager, working closely with PCI's IT technicians to ensure each client's total satisfaction. He also shares his expertise as founder and acting president of the New York Small Business Server Group and an active member of the Manhattan Chamber of Commerce, where he is Co-Chair of the Tech committee and a "select member" of the Mid-Market committee.
NYXPO's Small Biz Makeover Contest is open to business owners 21 years of age or older who have been in business for 2+ years and have an active website as well as social media platform(s). Entries are accepted online until October 8, 2012, and the winner must be present at the event. For complete details, visit http://www.eventmanagement.org/newyork/a_group_v.php.
About Progressive Computing, Inc.
With offices in Westchester County, NY and Manhattan, Progressive Computing, Inc. is a leader in computer network installation, design and maintenance, offering professional, cost-effective IT services, computer consulting, technical support and computer repair to organizations since 1993. They are focused on providing cost-effective, reliable and right-sized solutions. As a Microsoft Small Business Specialist, the PCI technicians and computer consultants are dedicated to delivering IT solutions that leverage a blend of both proven and cutting-edge technologies. Clients regard them as their "on-demand" information technology department, entrusting that their recommendations, services and products will help them save money, become more efficient, and grow their businesses. Progressive Computing can support any IT outsourcing needs in a variety of ways with services that can be tailored and combined with others to deliver a custom solution to meet clients' exacting needs.
These include:
ProManage: An all-inclusive fixed price contract to cover all technology needs.
ProHosting: Enterprise-class datacenter services to the SMB for mission critical applications.
ProAudit: Computer consulting services that scrutinize and appraise the strengths and weaknesses of existing computer networks and systems.
ProBackup: Disaster Recovery service plan subscription that uses a combination of an onsite backup appliance and secure offsite data storage.
General IT Services: Project or incident-based services with no contractual obligation.
Westchester County Office
Progressive Computing
909 Midland Avenue
Yonkers, New York 10704
Tel: 914.375.3009
Fax: 914.375.2550
http://www.progressivecomputing.com/
New York City Office
Progressive Computing, Inc.
60 East 42nd Street
Suite 1161
New York, NY 10165
Tel: 212.681.1212
Fax: 212.972.4182
About the New York Business Expo and Conference
For more than seven years, the New York Business Expo and Conference has been the Northeast's largest b2b trade show, conference and networking event for budding entrepreneurs, business owners & executives. Learn more at http://www.eventmanagement.org/newyork/.