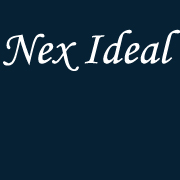 Some people dream of success. We make it happen.
Detroit, MI (PRWEB) October 10, 2012
Nexideal.com has just launched and their main focus is making the invention process more open. In the past product development has been hard to do unless a person has resources and money. Nexideal.com is making it so that anyone with an idea can develop that idea for only $10. They take ideas from people who submit them on their site and use social product development as a way to determine if they should continue the idea or go back to the drawing board.
To get started go to nexideal.com, submit an idea as well as pictures or videos. Once the idea goes through their process called Pipe Line that ideal is much closer to being launched. The main goal is to get the idea social by launching it on social media sites for people to vote on the idea. If the idea gets enough votes then the nex ideal team sounds off on it by giving their opinion. If everything passes then that person become's closer to being an inventor and having their idea become world wide.
The company CEO D'Andre Ealy, is a college student at the Central University who "say's that he is on a wild mission to make invention open." The idea came to him after always having so many different ideas that he said could change the world only if he had the resources and money. After several attempts to bring products to market he has started nexideal.com to help inventors all over the world. D'Andre believes that social product development is the key to the future of successful product development.
Nexideal.com is also focused on developing the next mobile application that can really change the mobile industry. The company is very focused on trying to develop social and gaming mobile apps or even the next mobile payment app. They are looking for the best minds in the industry to help develop these mobile apps and are stopping at nothing to find them.
If you might be looking for a job or internships go to http://www.nexideals.com/careers and check out the current position that are open.
Headquartered in Detroit, MI, Nex Ideal is one of the nation's leading social product ideal development and design firms specializing in making invention open.