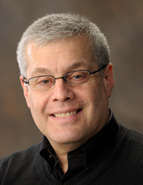 We are extremely fortunate to have someone with the creativity and passion of Dr. Goldberg working with us in our efforts to change engineering education," said Vincent P. Manno, provost and dean of faculty at Olin College.
Needham, MA (PRWEB) October 10, 2012
David E. Goldberg, president of ThreeJoy Associates, Inc., and a passionate advocate for the transformation of engineering education, has been named a Distinguished Academic Partner at Olin College of Engineering.
As president and founder of ThreeJoy Associates (http://www.threejoy.com), Goldberg is a consultant, trainer and coach to students, faculty and administrators in higher education as well as technology executives and professionals around the world. Based in Champaign, Ill., Goldberg is also co-founder, with Mark Somerville of Olin College, of Big Beacon (http://www.bigbeacon.org), a global movement for the transformation of engineering education.
Prior to founding ThreeJoy Associates, Goldberg was the Jerry S. Dobrovolny Distinguished Professor in Entrepreneurial Engineering at the University of Illinois at Urbana-Champaign. At Illinois, he was known for his path-breaking research in genetic algorithms and evolutionary computation, for his role in co-founding ShareThis, Inc. (http://www.sharethis.com) and for his work as co-founder and co-director of the Illinois Foundry for Innovation in Engineering Education (iFoundry).
Together with Somerville and Sherra Kerns of Olin College, he co-founded the Olin-Illinois Partnership, a collaboration around engineering education innovation. He resigned his tenure and retired from Illinois in 2010 to devote himself full-time to engineering education reform. He was granted emeritus status in 2011.
"We are extremely fortunate to have someone with the creativity and passion of Dr. Goldberg working with us in our efforts to change engineering education," said Vincent P. Manno, provost and dean of faculty at Olin College. "He believes, as we do, that student passion, courage, and initiative are the forces that will bring about the needed change, and we welcome him as an ally and colleague."