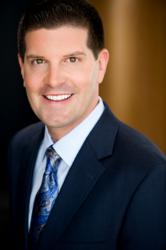 Gold fund investors know that QE3 is about the only thing more powerful than the iPhone 5.
Chicago, Illinois (PRWEB) October 10, 2012
Gold fund investors have seen significant outperformance over Apple stock investors over the last six month according to a new article by GoldETFs.biz. The largest gold fund in the world has gained over 8% over the last six months reports GoldETFs.biz. This compares to Apple's gain of .8% or about one tenth of the return of gold fund shares.
The latest article on GoldETFs.biz highlights a performance chart from Google Finance comparing the two investments. Both have experienced major catalysts that have driven performance during this last six months. The SPDR Gold Trust benefited from the anticipation and realization of QE3. Meanwhile Apple has benefited from the anticipation and launch of the iPhone 5. Despite these meaningful catalysts however, gold funds have decisively come out ahead.
"Gold fund investors have seen material outperformance over stock market darling Apple over the last six months," said Christian Magoon Publisher of GoldETFs.biz. "It appears the only thing more powerful than the new iPhone is QE3. Is this outperformance a new bullish trend for hard assets like gold or just a six month performance blip? We shall see."
Currently there are over 20 gold fund and ETN products listed in the United States. These products contain over $100 billion of investor assets. The SPDR Gold Trust contains the bulk of these assets with over $76 billion under management.
About GoldETFs.biz
GoldETFs.biz is a leading investor education site focused on all U.S. listed gold fund and ETN products and the markets they track. It is published by ETF insider Christian Magoon. The site provides a complete gold ETF list, comparison tools and real time insight on gold through Twitter feeds. Besides the site, users can access GoldETFs.biz content on Facebook, YouTube and Google+. Follow @GoldETFsBiz on Twitter or become a fan on Facebook at /GoldETFsBiz.
About Christian Magoon
Christian Magoon is CEO of ETF consulting firm Magoon Capital. PAIR Digital, a division of the firm, publishes ETF related content including GoldETFs.biz. Having launched over 40 ETFs to date, Magoon is an ETF insider and innovator. His vision for GoldETFs.biz was to create a convenient, social and educational source of ETF information on the gold exchange traded fund segment. India fund site, IndiaETFs.com, is a sister property. Christian has been named an "ETF Pioneer" and was recently featured as "One of Five ETF Experts To Follow on Twitter." Follow @ChristianMagoon for regular investment and ETF insight.