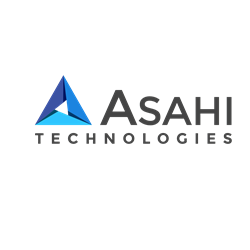 Android platform offers infinitely customizable, plenty of opportunities for application developers. At Asahi Technologies, we are building some amazing apps for Android, Rendering the best to our clients
(PRWEB) October 10, 2012
Global businesses are now focused on mobile application development than for convention desktop development. In addition, both entrepreneurs and developers are not looking beyond the Android platform. Open source and free, the Android platform combines user- friendly features along with exceptional graphic design. Helping firms access the best of mobile technology, Asahi Technologies has announced custom Android application development in New York.
Android currently powers more than 104.8 million devices (68.1%) around the world compared to rivals iOS at 26 million (16.9%) and BlackBerry at7.4 million (11.5%). These are some numbers, which prove the overwhelming popularity of Android among mobile device users and manufacturers. As a result, companies worldwide are demanding custom developed applications using popular tools like Android SDK, Sencha Touch and PhoneGap.
Unlike its competitors, Android does not restrict integrating other technologies in its framework, communication technologies like GSM, EDGE, CDMA, Bluetooth, Wi-Fi, EV-DO and UMTS can be embedded with ease. Since android is based on Linux Kernel, the security and stability of the application is assured. However, the major advantage with Android platform is its comprehensive libraries for 2D and 3D graphics, which can elevate user experience and the success of the product.
"Android platform offers infinitely customizable, plenty of opportunities for application developers. At Asahi Technologies, we are building some amazing apps for Android, Rendering the best to our clients," says Vinod Subbaiah, CEO of Asahi Technologies
Asahi Technologies mobile solutions in Android Application Development:

Business Applications
Gaming
Navigation
Social Networking
Lifestyle and Entertainment apps
Multimedia
Education / Learning apps
GPS based applications
To help firms learn more about Mobile Application Solutions, Asahi Technologies provides a free online consultation to clients letting them understand their Android development options. The organization also develops applications for iOS, BlackBerry and Windows Mobile.
About Asahi Technologies
Asahi Technologies is a New York based web design and development firm that provides software consulting and Web solutions to small and medium level businesses all across North America. Asahi Technologies specializes in responsive design, cloud computing, online marketing, mobile application development and open source technologies. Under the leadership of Mr. Vinod Subbaiah, who himself started his career as a software programmer, Asahi Technologies' team comprises of experienced software professionals having extensive knowledge of technology with B2C and B2B operations. The firm's headquarters is located in New York City, NY.