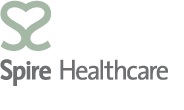 Manchester, UK (PRWEB UK) 12 October 2012
Photodynamic therapy (PDT) is a relatively new, highly effective treatment for certain types of non-melanoma skin cancers and pre-cancerous lesions (particularly Actinic Keratoses, Bowen's disease (BD) and Superficial Basal Cell Carcinoma (BCC).
The most common non melanoma skin cancers are Basal Cell Carcinomas (BCCs) and Squamous Cell Carcinomas (SCCs).
Actinic Keratoses are common skin lesions that occur in areas of skin that have been damaged by overexposure to sunlight, usually over many years. They normally develop over a number of years into rough, scaly and crusty thickenings that a dermatologist can diagnose.
The lesions usually appear on the face, bald scalp, and backs of hands, and of the lower legs of women. If left untreated, it is estimated that between 2 and 20% will eventually become SCC skin cancer, a more serious condition.
These lesions are most commonly found in people who work and play outside and who are exposed to the sun for extended periods of time.
Dr Alexander Marsland, Consultant Dermatologist at Spire Manchester Hospital, said, "We see a lot of gardeners, cricketers, golfers, and walkers and those who follow outdoor pursuits who come to us with Actinic Keratoses.
"Many of them worry about having aggressive treatments such as surgery or cryotherapy to remove these lesions. Some are amenable to treatment with harsh creams but they can cause uncomfortable inflammation for many weeks.
"Photodynamic therapy (PDT) provides us with an effective treatment with a very different approach to dealing with these lesions which is much less invasive, works quickly and its use is now widespread".
Photodynamic therapy uses a special light source combined with a light sensitive drug to destroy cancer and precancerous cells. The treatment is normally given in two stages:
A dermatologist will first diagnose the lesions and will discuss with the patient which are suitable for treatment. He will apply a cream to the skin; there is then a short delay to allow the drug to be taken up by the abnormal skin cells. The benefit of this cream is that normal skin cells are relatively unaffected by it.
The second stage of the treatment involves shining a strong red light directly on the affected area for a few minutes. The light activates the drug in the cream, which kills off the abnormal cells, leaving surrounding healthy skin unharmed.
"As photodynamic therapy only treats the abnormal skin cells, there is usually minimal or no scarring", says Dr Marsland. "The inflammation only lasts a week or two compared with many weeks of inflammation caused by some of the harsher creams out there. This reduction in so-called 'down time' is particularly appealing to many patients who have lesions in highly visible areas such as the face."
This procedure does not require an anaesthetic and it is performed in our out-patients department. Most UK insurance policies cover this procedure.
For more information visit http://www.spirehealthcare.com/manchester/