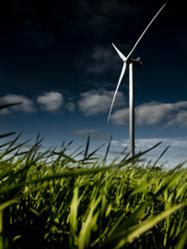 The new IEC Technical Committee TC 120 will help accelerate the integration of renewable energy into existing grids and enable a more reliable and efficient supply of electrical energy.
Geneva, Switzerland (PRWEB UK) 11 October 2012
The IEC (International Electrotechnical Commission), the world's leading standards body in electrotechnology, has created the new Technical Committee: TC 120 Electrical Energy Storage (EES) Systems, to accelerate the integration of RE (renewable energy) and to enable a more reliable and efficient supply of electrical energy.
The proportion of renewable energy is likely to increase in all major electricity markets, however large-scale incorporation of RE into existing electricity grids remains complex. As successful RE integration depends on Electrical Energy Storage, small and big centralized and decentralized EES systems will become essential to meet growing global energy needs.
EES systems will also become a crucial element of Smart Grids. With them utilities will be able to produce more energy and store it for later consumption. Utilities will also be able to maintain a reliable energy supply by controlling fluctuations in energy demand and support users during network failures. Finally, EES will allow utilities to adjust power quality, frequency and voltage. Overall EES will make energy supply more efficient.
Up until now there is no organization that covers the standardization of entire EES systems. The new IEC Technical Committee: TC 120 EES (Electrical Energy Storage) Systems will oversee the development of International Standards that address all different EES technologies in a systems approach. It will apply use cases and develop architectures and roadmaps to support industry in building affordable and reliable EES systems that can be incorporated into existing grids anywhere in the world. The Technical Committee will also address aspects such as safety and environmental compatibility.
This will help countries to access practical technologies to integrate more RE into their electricity grids and stimulate smart electrification.
Message to editors:
The IEC has recently published two White Papers on EES. These provide important insights for industry, researchers and policy makers. You can download a free electronic copy: http://www.iec.ch/whitepaper/
For further information please contact:
IEC
Gabriela Ehrlich
+41-79-600-5672
geh(at)iec(dot)ch
About the IEC
The IEC is the world's leading organization that prepares and publishes International Standards for all electrical, electronic and related technologies – collectively known as "electrotechnology." It brings together 164 countries and close to 13 000 experts on the global level. IEC International Standards include globally relevant specifications and metrics that allow electric or electronic devices to work efficiently and safely with each other anywhere in the world. IEC work covers a vast range of technologies from power generation, transmission and distribution to home appliances and office equipment, batteries, nanotechnology, renewable energy, to mention just a few. The IEC supports all forms of conformity assessment and manages Conformity Assessment Systems that certify that equipment systems or components conform to its International Standards. http://www.iec.ch