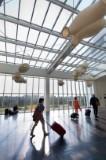 The security procedures have redundancy built in so that every aspect of the process is covered.
Garden City, NY (PRWEB) October 11, 2012
Global Elite Group provides aviation security and programs to meet the changing needs of its clients. Aviation security experts need to always be aware of the next generation of explosive devices such as a barely detectable underwear bomb. This past spring a device was being tracked by multiple U.S. and foreign government agencies. This demonstrates the need to always improve practices in order to remain vigilant when it comes to security. What the U.S. military and intelligence organizations know is new devices are being developed, and this remains consistent with the fact that groups and individuals are still very intent on harming the flying public. "The efforts of terrorist groups to create the perfect device, to bring a plane down, is nothing new; what is new is the device itself as this shows a greater level of explosive device sophistication," explained Will McGuire, President and CEO of Global Elite Group.
Global Elite Group customizes it approach for all its airline clients throughout the world and during times of increased tension. Global makes sure every detail in the security and screening process is covered. "When we identify potential vulnerabilities this must be addressed by implementing new controls. A random and unpredictable implementation of measures also serves to keep adversaries on their toes. There is no greater threat to aviation security than complacency and routine," added Victor Anderes, Executive Vice President, Global Elite Group.
Global Elite Group works with many local, state and federal government agencies during the security process at airports. The company, through its channels of intelligence also shares information with its clients so they too are aware of activities happening around the world that can impact business continuity. "All our staff work as a team, communicate with their supervisors and security procedures have redundancy built in so that every aspect of the process is covered. In addition, Global works closely with the TSA who provide the most critical layers in the security process. It is a system that works," stated Anderes.
The company works with clients on both the intelligence and passenger front. As TSA certified airline screeners, Global works with airline and government representatives to better secure the aviation system. "We have advance information intercepting capabilities because of our work in many countries and are in cooperation with the governments in the countries we provide security services. When it comes to a threat, our best defense is to intercept it before it reaches the airline. At the airport, we will focus on the passenger—in some locations an assessment of each individual passenger will determine whether they require additional security screening," Anderes continued.
About Global Elite Group:
Global provides security management services for airlines located in the U.S. and abroad, handling the security protocols for over 28 airlines. The company is known for its aviation security programs and is always expanding service offerings to compliment the security needs of individuals, companies and high profile travelers. The company is also TSA certified to provide screenings to individuals and groups. In addition to aviation security, Global Elite is a full-service event security management company with security details available for deployment to cover small venues to large-scale multi location events. The company has been a security provider to the United Nations, U.S. Government, Olympics, Microsoft, news organizations and travelling VIPs. Other services include risk assessments, emergency management and asset protection.