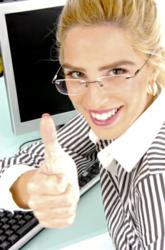 Scheduling software saves managers and other administrative personnel lots of time. And time means money
Boston, MA (PRWEB) October 11, 2012
For more than two decades, Advance Systems has made it its business to keep up with and respond to changing workforce trends. More than ever before, managers have the difficult task of keeping up with complicated scheduling associated with increased hours of operation, multiple shift patterns, and flexible work arrangements. Advance Systems recently shared five ways organizations can use automated scheduling software to ensure consistent staffing that complements business needs, reduces labor and administrative costs, and improves profitability.
1. Ensure labor needs meet demands. Advance Systems Time and Attendance Software (Mitrefinch TMS) allows you to accurately forecast workloads, and ensure schedules complement business needs and productivity goals. Manage shift swaps and schedule changes, and easily create schedules and manage shifts with complex flextime requirements.
2. Improve productivity. Use the Advance Systems Skills Matrix to ensure that all necessary skills are represented at each shift. Specify which client, project, or department a specific employee is working on, and track progress against goals in real time. Improve your customer/client experience, and maximize profits.
3. Save money. Creating accurate and efficient schedules allows you to cut down on costly overtime. In addition to the direct costs of overtime, you can also minimize indirect costs, such as absenteeism that results from long, stressful hours, and workmen's compensation claims that result from on-site injury because of fatigue.
4. Reduce absenteeism. Did you know that according to a study done by the Bureau of Labor Statistics, 3 to 5 percent of employees are absent on any given day? This costs the United States billions of dollars every year. Keep track of both planned and unplanned absences for both fixed and flexible schedules, and address issues before they become serious problems. Advance Systems Time and Attendance Software (Mitrefinch TMS) also allows you to ensure that your treatment of absences adheres to state, federal, and industry legal compliance.
5. Reduce administrative time and money. Scheduling software saves managers and other administrative personnel lots of time. And time means money. Rather than manually handling complex scheduling, allow the automatic system to ensure that the right people are scheduled at the right time. Advance Systems' employee self-service function further cuts down on the amount of scheduling tasks performed by managers, as it empowers employees to track their own time and attendance, manage sick, vacation, and personal time, and request absences directly through the system.
The Advance Systems team of experts are eager to share additional ways your organization can make scheduling software work for you.
Schedule a free product demo today by calling (888) 765-8466 or Contact Us
More than 4,000 organizations in all types of industries are saving time, saving money, and boosting productivity with Advance Systems Time and Attendance Software (Mitrefinch TMS)