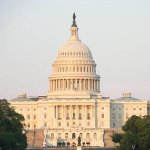 … the administrative judge took too narrow of an approach … [when "tacking on"] the focus should be on the skills and fundamental character of the positions in question, and not exclusively on the dissimilarities that may exist in position descriptions….
Washington, D.C. (PRWEB) October 11, 2012
According to an Order issued on September 14, 2012 by the U.S. Merit Systems Protection Board (the "Board"), Chairman Susan Tsui Grundmann and Vice-Chairman Anne Wagner granted the Petition for Review of a Federal agent ("the Appellant") represented by the Law Office of Gerald L. Gilliard, Esq. http://www.mspb.gov/decisions/nonprecdecsearch.htm
According to the Board's Order, the Appellant was employed between 2006 and 2009 as a Transportation Security Officer (TSO) with the U.S. Transportation Security Administration (TSA), when he applied for, and was hired into, a position as an Immigration Enforcement Agent (IEA) with the U.S. Immigration and Customs Service (ICE). He was removed in 2010 for circumstance related to an minor automobile accident.
According to Section 7511(a)(1)(C) of the United States Code, a legal exception giving the Board jurisdiction over an appeal filed by a Federal employee on a trial probationary period, called "tacking prior service," occurs when the trial probationary period immediately follows prior continuous service. When the permanent employee demonstrates that he has had two years of continuous service in the same or similar permanent position, he is treated as a permanent Federal employee and entitled to appeal adverse actions to the Board.
According to the Board's Order, Board Chairman Grundmann and Vice-Chairman Wagner agreed with Gerald Gilliard, the Appellant's representative. Finding that the Appellant made a nonfrivolous allegation that the TSO and IEA positions were the same or similar, the MSPB remanded the case to an MSPB Administrative Judge for an evidentiary hearing on jurisdiction and further proceedings.
About The Law Office of Gerald L. Gilliard, Esq.
The Law Office of Gerald L. Gilliard, Esq. is a full-service employment law firm based in Washington, D.C. Our attorneys have extensive experience in a broad range of employment law practice areas. Our attorneys have successfully represented clients before numerous state and federal trial and appellate courts, as well as various municipal, state and federal agencies and authorities.