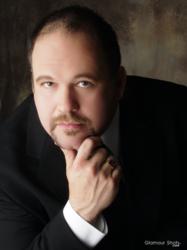 "Orndorff's Mentored Action Plan provides a roadmap for students to leverage all available resources towards success" Edmund Lucke, Northrop Grumman
Washington, D.C. (PRWEB) October 10, 2012
Educator & Author Lance Orndorff released his book, 'The Making of World-class Graduates: A Plan of Action for Parents, Students, and Mentors.' Orndorff shares a unique academic and career approach that redefines how students are educated and the timing for college and career planning.
"What makes the book's Mentored Action Plan so powerful is that it abandons the traditional linear, one dimensional approach to the secondary school-undergraduate-career pathway and instead promotes a multi-faceted task architecture that nearly guarantees a student a huge competitive advantage," said author Lance Orndorff.
Orndorff is a graduate of Old Dominion University where he earned a Master's of Science in Education (Higher Education Administration and Leadership) and is ABD in a Ph.D. in the same. His life's professional experience has straddled the education and business divide, active as a family mediator as well as technical project manager. Orndorff has honed his variety of education, social science, and business skillsets in a way that led to the foundational understandings out of which came the Mentored Action Plan. The lessons from his various scholastic and professional environments are shared and utilized in this new book.
'The Making of World-Class Graduates' covers much territory and is no easy lift. At the core, it relies heavily on mentorships as the success adhesive. The text then seeks to identify a student's interests and how he or she can translate that into the college search; understanding the academic and personal benefits of establishing relationships with professors; the importance and rewards of interning and volunteering during college; and compiling portfolios and other necessities for career-searching. The book not only proves to be an outstanding guide and tool for students and mentors, but also that all students can succeed both during and after their scholastic experiences.
In the book's forward, Edmund Lucke (Northrop Grumman) says, "'The Making of World-Class Graduates' is real-world common sense that introduces students to a structure that develops the discipline required to begin their personal education and career journey. Orndorff's Mentored Action Plan provides a roadmap for students to leverage all available resources towards success–now–not after realizing that they aren't where they want to be"
Orndorff firmly promotes collaboration amongst able family members, neighbors, teachers, advisors, and other volunteers in order to share the best learning and growing experiences possible for students. Orndorff encourages students to reach out to all of those individuals in their home and community, challenging them to be personal, academic and career mentors, all contributing to the students' academic and career success.
"This is a must-read for anyone concerned about our nation's students and how each of us as Americans can contribute to each student's academic progress," said Orndorff.
For lectures, bookings and seminars contact Sahl Communications, Inc. at 484-554-5582.
To get your own eBook copy and to explore more about Lance Orndorff's new book, visit its website at: http://www.themakingofworldclassgraduates.com. For more background on Orndorff, visit his LinkedIn page, [linkedin.com/in/lanceworndorff and follow him on Twitter: @JustAskLance.