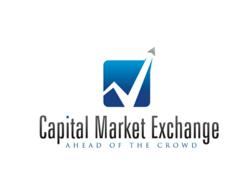 (PRWEB) October 11, 2012
Capital Market Exchange, the financial services industry's first analytics platform to quantify current market views in the global bond market, announced it was selected as 2012 MassChallenge finalist.
MassChallenge, is an annual multi-million global start-up competition and accelerator program for high-growth start-ups, located in the Innovation District. Started in 2010 to nurture high potential start-ups, MassChallenge received an initial 1237 application in 2012 from 35 countries and 37 states. Out of this pool, 125 companies were selected to participate in a three month accelerator program. Pre-final judging towards the end of the accelerator program selected 26 start-ups to advance to the finals based on potential for impact and the path to achieving that impact.
Capital Market Exchange proprietary model quantifies factors driving current bond spreads and generates a common reference point for price calculations from the market consensus. The firm's analytics provide investment teams a view on emerging credit risks, enabling better forward-looking investment analysis and decisions.
Sarah Biller, President stated, "To be selected from a group of high impact and high growth start-ups in truly an honor. Being a part of MassChallenge has provided us with tremendous opportunities to grow as company."
Capital Market Exchange will present this week to a final team of judges comprised of successful entrepreneurs, investors and senior executives. Fellow finalists include, BuysideFX, start-up focusing on solving foreign exchange problem for institutional investment managers, Cellanyx, an emerging cancer diagnostic company and Black Island Wind Turbines creator of HRX series wind turbines.