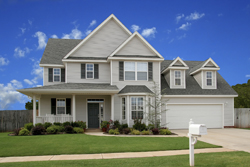 Austin, TX (PRWEB) October 12, 2012
Fortis Foundation Repair is pleased to announce that the company has joined Foundation Supportworks, Inc., the nation's leading network of foundation repair contractors.
As an authorized Foundation Supportworks dealer, Fortis Foundation Repair offers customers a full range of structural and foundation repair work performed by trained and certified experts. With each project, Fortis provides an on-site inspection, a free, no-obligation quote, customized solutions, and specialized products. Using innovative systems developed by the best structural engineers in the industry, Fortis is equipped to find permanent solutions to repair foundation problems.
Whatever those problems may be, from bowing foundation walls, to floor cracks, to sagging crawl spaces, Fortis Foundation Repair tackles and solves the issues with their comprehensive services including foundation wall stabilization and straightening, settlement repair, and crawl space remedies.
Foundation Supportworks, Inc. has a staff of geotechnical and structural engineers who work with their dealerships to research and implement the highest quality foundation solutions in the field. They provide certification and on-going training, making sure all dealers have access to the latest technology available.
Fortis Foundation Repair LLC is locally owned and operated by Troy Schlicker, a Certified Foundation Repair Specialist, intent on fixing what customers believe are unfixable problems. The company offers solutions for both residential and commercial foundation applications, including new construction.
Fortis Foundation Repair serves the greater Austin area including Round Rock, Cedar Park, Georgetown and surrounding towns.