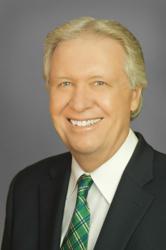 Brilliant business ideas are born out of market need and I immediately understood the need for Chief Outsiders.
Dallas, TX (PRWEB) October 11, 2012
Businesses in the Dallas/Fort Worth Metro area are gaining access to new and significant support in their quest for growth as Dallas-based strategic marketing consultant Greg Spindler joins Chief Outsiders. Chief Outsiders is one of the nation's fastest growing and most innovative marketing strategy consulting firms, focused on implementing market based growth plans for midsize companies through fractional, or part-time marketing executives. As a Chief Outsider, Mr. Spindler will assist growth-oriented businesses as a fractional CMO (Chief Marketing Officer).
"Brilliant business ideas are born out of market need and I immediately understood the need for Chief Outsiders. It makes perfect sense for growth stage companies to invest in an expert "outsider" view to help CEOs expand their business and at rates they can afford," Spindler said. "I could not be happier to be associated with such a dynamic group of world-class marketers," Spindler added.
Mr. Spindler began his 30 year career on the front line in sales and has spent the last 20 years in roles including product management, product marketing, channel development, operations, and software development at start-up, mid size and Fortune 100 companies.
Before joining Chief Outsiders but following an extensive career as an enterprise executive, Spindler formed sales and marketing consulting company BIZEXC, LLC in 2009. In 2007, as Chief Operating Officer of OpenACircle, a division of ESPRE Solutions, Inc., he achieved critical acclaim, winning Best in Show at Demo.com in 2008. Additionally, Spindler held executive positions with InteCom and Nortel.
"His deep understanding of the connection between marketing strategy, the CEO's vision and a company's core value proposition has led Spindler to achieve remarkable success for the companies for whom he has worked" said Chief Outsider principal and founder Art Saxby.
"In today's challenging marketplace growth-oriented CEOs know that they need someone to develop and implement a high-level marketing strategy to get to the next level," Saxby added. "But most find the cost of an in-house senior marketing executive prohibitive. That's why our solution of outsourced CMO services or an interim CMO is gaining such quick traction in the marketplace."
About Chief Outsiders
Chief Outsiders, headquartered in Houston, TX, is unique among strategic marketing consulting firms, taking growth and mid-sized companies to the next level with outsourced CMO services. Unlike most marketing consulting firms, Chief Outsiders believes that delivering a world class marketing strategy creates very little value. The value is created by helping the organization implement the growth vision.
Regional offices serve clients across the country and are located in Texas, Pennsylvania, New York, New Jersey, Connecticut and Georgia. Chief Outsiders has been a premier source for marketing expertise, execution and leadership for companies such as KBC Engineering, Alen Air Purifiers, Bethyl Labs, NetworkIP, Blickman, and Certified Steak & Seafood. For more information, please visit http://www.chiefoutsiders.com.