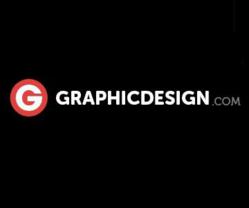 To get the Wix discount, just enter the coupon code "1717220".
Dallas, Texas (PRWEB) October 10, 2012
Graphic designers looking to jump-start their online portfolios are in for a treat. GraphicDesign.com, a leading source of news and information for the graphic design industry, is offering generous discounts on WIX and Squarespace, two solutions that are perfect for creating online portfolios, as well as various design conferences throughout North America.
GraphicDesign.com readers can get one month of Wix for just 99 cents for a Monthly Combo Package, which regularly runs $9.90. That's a savings of 90% and allows aspiring and established designers alike to get a month of Wix for less than a buck.
Wix offers a variety of website templates and designers who aren't web-savvy should be able to catch on quickly. As the review of WIX on GraphicDesign.com written by Advisory Board member Neil Tortorella explains, its interface is very simple: "Built around Flash and Flex, an Adobe application framework for mobile, browser, and desktop applications, the editor is centered on the 'drag and drop' concept. What could be simpler?"
To get the Wix discount, just enter the coupon code "1717220". After one month, the regular price will be charged, but the subscription can be canceled at any time. The review can be found here.
GraphicDesign.com readers can also get a discount on Squarespace. By entering the easy-to-remember code "GRAPHICDESIGN", a discount of 10% will be applied to the $8 per month Standard option or the $16 per month Unlimited option. That means the Standard option will run GraphicDesign.com readers $7.20 and the Unlimited option will set readers back $14.40.
In his review of Squarespace, Tortorella heralded, "Squarespace is a turnkey solution for designers to create robust websites without needing any coding skills. If you can read and move a mouse, you're good to go." Squarespace uses drag and drop technology and features mobile versions of each template. The Squarespace review and discount information can be found here.
Those looking to network and hone their graphic design skills can attend various design events around North America on the cheap. GraphicDesign.com is offering plenty of discounts for upcoming events, including $100 off the Mind Your Own Business conference in Nashville (discount code "DESIGN"), 10% off the Future of Web Design conference in New York City (discount code "GraphicD10"), and $50 off the How Interactive Conference in San Francisco (discount code "DESIGNSF"). The Event sidebar can be found on the GraphicDesign.com homepage.
GraphicDesign.com readers can also take advantage of seven days of free, unlimited access to Lynda.com, which features online software training videos for designers. New courses are added weekly, making the site's content dynamic, and the video courses are held on demand. Check out the GraphicDesign.com blog which gives an overview of some of the Lynda.com tutorials.
Click over to GraphicDesign.com to take advantage all of the discounts the site has to offer.
ABOUT GRAPHICDESIGN.COM
GraphicDesign.com is a leading source of news and information devoted entirely to the graphic design industry. Employers, students, and freelancers come to GraphicDesign.com to read and discuss current news, information, events as well as to find graphic design firms and to post or search for graphic design jobs.
CONTACT:
Julia Wild
julia(at)graphicdesign(dot)com