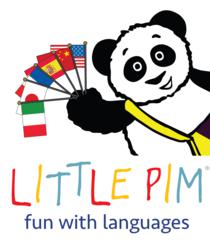 New York, NY (PRWEB) October 11, 2012
With Little Pim's gift sets, parents and grandparents have the perfect kit to get their child started on the road to bilingualism. Little Pim gift sets are the complete introduction to a new language, and a gift that will truly last a lifetime.
Little Pim is a groundbreaking learning system that teaches foreign languages to young children. Little Pim was specifically designed for babies, toddlers and preschoolers, and makes language learning fun, makes it engaging, and above all, makes it easy.
Children under the age of 6 have a unique and remarkable ability to learn multiple languages with ease. Little Pim was created to take advantage of this brief window and harness the extraordinary linguistic ability that exists in all young children.
Available in ten different languages, including Spanish, Mandarin Chinese and French, Little Pim gift sets are great value. Prices range from $40-$160 depending on your budget and your needs, and with free shipping through the end of the year, now is the perfect time to give your child a world of opportunity.
Little Pim top sellers for the holidays include The 3-DVD Gift Set, and the Complete French or Spanish Backpack, which contain 6 language DVDs, 9" plushy panda, French/Spanish Bop music CD, 60 French/Spanish Word and Phrase flash cards, two Little Pim books ("Colors" and "Feelings"), all in a new Little Pim backpack. This kit teaches over 360 words and phrases.
The 3 DVD Gift Sets teaches 180 words and phrases and include 3 DVDs (Eating and Drinking, Wake Up Smiling, Playtime) and 9" plushy panda in a fun see-through tote bag. The set is priced at $59.95
About Little Pim:
Little Pim is an award-winning foreign language learning program for babies, toddlers and preschoolers. Between birth and the age of six, the human brain is hard-wired for language learning, and Little Pim helps families take advantage of this brief window, by making language learning easy, fun and effective. Little Pim's unique Entertainment Immersion Method® provides total immersion in the language. The method engages a child's love of play watching real kids and animation. Little Pim's proven repetition technique helps children retain new vocabulary. Founded on clinical research in early childhood development, Little Pim is available 11 languages including Spanish, French, Chinese and Italian on videos, music, books, flash cards, gift sets and more. Come see why Little Pim is the number one way to teach kids a foreign language at http://www.littlepim.com.