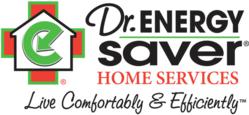 Denton, MD (PRWEB) October 12, 2012
Dr. Energy Saver Delaware is ready to flex their health-conscious muscles at the first Conscious Healthy Living Expo. The expo will give its attendees information about living a healthy lifestyle. Topics include: massage, eastern exercise techniques (karate, qi gong, tai chi, and yoga), healthy eating, as well as home energy and water conservation. The expo will be held Saturday, October 6 at the James F. Fretterd Community Center in Denton, MD.
The expo will begin at 10 a.m. and continue until 5 p.m. Owner of the EPA certified Dr. Energy Saver Delaware, David Lawson, will be speaking at the event. Lawson is a certified LEED contractor and energy savings specialist. The owner of the local company will cover topics ranging from what homeowners can do to make their homes healthier and energy efficient, to what not to do by avoiding "green washing".
Lawson will showcase what Dr. Energy Saver Delaware can do to help homeowners make their homes healthier, more energy efficient, and save money.
For more information about Dr. Energy Saver Delaware, please contact Meghan McHugh, Marketing Manager, at Meghan.McHugh(at)DelmarvaEnergy(dot)com.